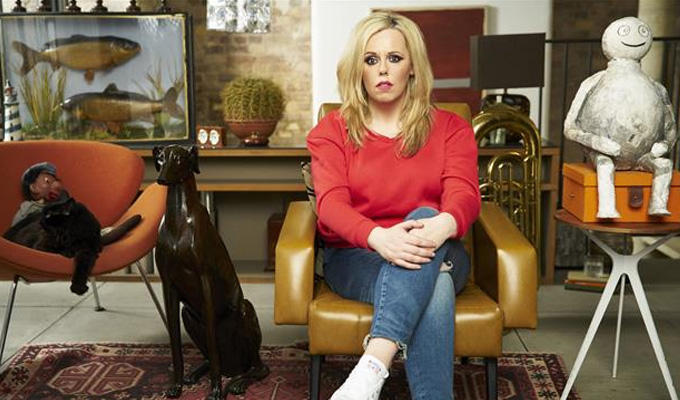 Channel 4 renews GameFace
Channel 4 has commissioned a second series of Roisin Conaty's sitcom GameFace.
And the new series will air on Channel 4, after the first proved to be the biggest comedy launch for E4 in four years.
Production will start on six half-hour episodes in February 2019, for broadcast later that year.
Conaty – who writes the show as well as starting as the chaotic would-be actress Marcella – said: 'GameFace is a show very close to my heart so I am bloody over the Moon we are getting to make another series and very grateful to Channel 4.
'I can't wait to get back to whispering to myself as I type in coffee shops and the relentless dry heaving as deadlines approach.'
Channel 4's head of comedy Fiona McDermott, commissioned the show from Objective Fiction. She said: 'Roisin goes from strength to strength and with Marcella she's created a fantastically funny, flawed and recognisable character, one we think more viewers should have the chance to meet. We can't wait to welcome the show back, and are thrilled that this second series will be airing on Channel 4.'
The first series was also broadcast in the US on Hulu, as will this second series, and received glowing reviews from the critics. Read Chortle's review here. Gameface has been sold to Canada, Australia, and across Africa.
Here's a clip:
Published: 8 Jun 2018
Recent News
What do you think?