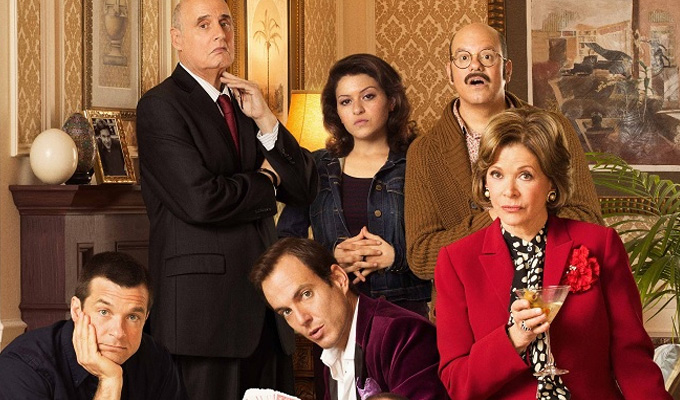 Arrested Development stars cancel UK visit
The stars of Arrested Development have cancelled a planned promotional trip to the UK at the last minute as a row over star Jeffrey Tambor's behaviour – and his co-stars excusing it – overshadows the return of the Netflix comedy.
In an interview with the New York Times this week, Jessica Walter, who plays Lucille Bluth, was brought to tears as she recalled being verbally harassed on set by Tambor, who plays her on-screen husband George.
And other male co-stars have been drawn into the debate for appearing to side with Tambor, or at least excuse his actions.
Tambor was sitting in the same room as an emotional Walter said: 'I have to let go of being angry at him. [In] almost 60 years of working, I've never had anybody yell at me like that on a set and it's hard to deal with, but I'm over it now.'
In the same cast interview, Jason Bateman described Tambor's behaviour on set as normal for the entertainment business. 'Not to belittle it or excuse it or anything, but in the entertainment industry it is incredibly common to have people who are, in quotes, "difficult," he said.
Co-star Alia Shawkat, who plays Maeby interjected: 'But that doesn't mean it's acceptable.'
Bateman later apologised via Twitter, saying: 'I realize that I was wrong here. I sound like I'm condoning yelling at work. I do not. It sounds like I'm excusing Jeffery. I do not. It sounds like I'm insensitive to Jessica. I am not. In fact, I'm horrified that I wasn't more aware of how this incident affected her.
'I was so eager to let Jeffrey know that he was supported in his attempt to learn, grow and apologise that I completely underestimated the feelings of the victim, another person I deeply love - and she was sitting right there I'm incredibly embarrassed and deeply sorry to have done that to Jessica. '
The incident came as the cast talked openly in the interview about the accusations of sexual misconduct against Tambor, which cost him his job on the Amazon comedy-drama Transparent – although he has denied the claims.
Arreseted Development co-stars Tony Hale, who plays Walter's on-screen son Buster, and David Cross, who plays Tobias Fünke, also apologised for downplaying Tambor's outbursts.
'We've all had moments … we've worked together 15 years, there has been other points of anger coming out,' Hale said in the interview. '
Later he posted on Twitter: 'I have reached out to Jessica personally to apologize. Arrested Development is one of my families. Regardless of my intentions, it is clear that my words, both said and unsaid, served to minimize Jessica's pain and for that I am extremely sorry.'
In the interview, Cross sided with Tambor, saying the star had 'learned from the experience and he's listening and learning and growing… That's important to remember.'
Speaking to Gothamist, the comic later said: 'I will unequivocally apologise to Jessica. I'm sorry that we behaved the way we behaved. Whatever the criticisms are, I will own up.
'I agreed with Alia that there was no excuse. There's never an excuse ever for yelling at somebody and humiliating them in front of other people.'
Netflix said in a statement: 'We had planned to have most of the Arrested Development cast in London this week to support the launch of the new season and meet fans.
'At this time we have decided not to move ahead with promotional activity in the UK but hope to bring the cast back at another time.'
Among planned appearances were a slot on the BBC's One Show tonight, with Hale and Shawkat due on Channel 4's Sunday Brunch over the weekend.
Walter, Bateman, Hale, Shawkat, Will Arnett and Michael Cera were also due to appear at MCM ComicCon on Saturday. Event organisers tweeted: 'Due to unforeseen circumstances the Arrested Development panel has been cancelled. We're sorry for any inconvenience caused.'
Arrested Development Season 5 is due to land on Netflix next Tuesday.
Published: 25 May 2018
Recent News
What do you think?