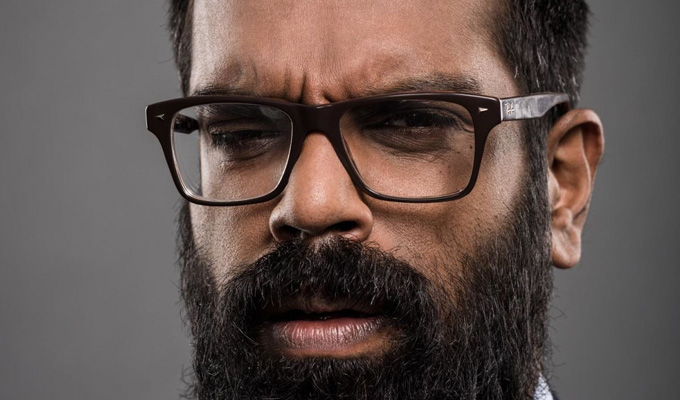 Romesh Ranganathan's US series to launch in June
The series charting Romesh Ranganathan's attempts to crack America is to air on the US cable channel Showtime in June.
Chortle first revealed the documentary in October, as the comic attempted to fill the 5,000-seater Greek Theatre in Los Angeles for a gig as part of his efforts – but fell well short.
It has now been revealed that his move to the US is being shared in a series of 10 half-hour programmes called Just Another Immigrant. – a change from the working title of Breaking Romesh.
Showtime will air two episodes on Fridays beginning June 8 at 9pm.
Ranganathan as he uprooted his entire family – his supportive wife, their three kids, his Sri Lankan mother and his eccentric uncle – to Los Angeles.
He said at the time of the move: 'I really love US stand-up and grew up watching US stand-up. So I thought I'd come over here to see how it is, to be in amongst it.'
BBC Three's Asian Provocateur also ended with Ranganathan visiting relatives in LA.
Just Another Immigrant is being made by the comic's own production company Rangabee, and others.
Ranganathan has also made the sitcom The Reluctant Landlord, loosely based on his own brief experiences running his late father's pub, which is due to air on Sky soon.
Published: 30 Apr 2018
What do you think?