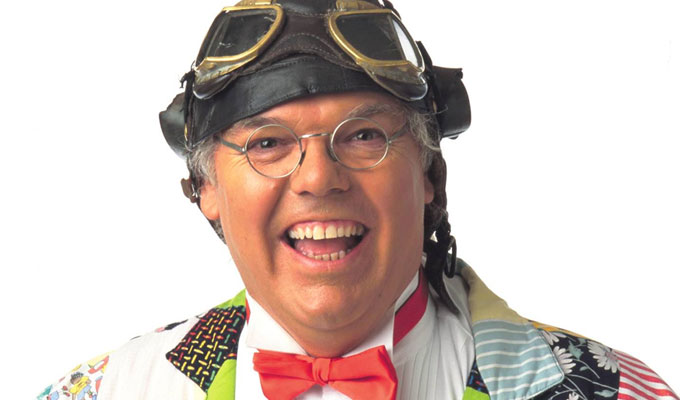 Venue pulls Roy Chubby Brown gig
His reputation as one of Britain's most offensive comedians surely precedes him.
But theatre bosses have pulled a gig by Roy Chubby Brown after belatedly deciding it was 'unsuitable'.
When tickets went on sale for his July 14 gig at The Town House in Hamilton, Lanarkshire, the venue billed the show as containing 'coarse and sick humour' warning the 'easily offended' to stay away from his 'politically incorrect jokes'.
But apparently managers of the council-owned venue have just woken up to the style of comedy the 73-year-old has been peddling for the past four decades – and South Lanarkshire Council has now cancelled the gig, saying they had received complaints.
Promoters HRH Live said they were told Brown would be 'detrimental to their public image' and against the council's 'corporate values'.
The decision comes after 'a lot' of tickets were sold, and HRH's Tony Jo said: 'Surely the number of people who have bought tickets outnumber the two or three who have made complaints? The minority are ruling the majority.'
A spokesperson for South Lanarkshire Leisure and Culture said: 'Following a review of the booking, it was decided the act was not suitable for a publicly-funded venue.'
They declined to comment on why they only belatedly decided the content of Brown's act was inappropriate after booking him
Published: 24 Apr 2018
What do you think?