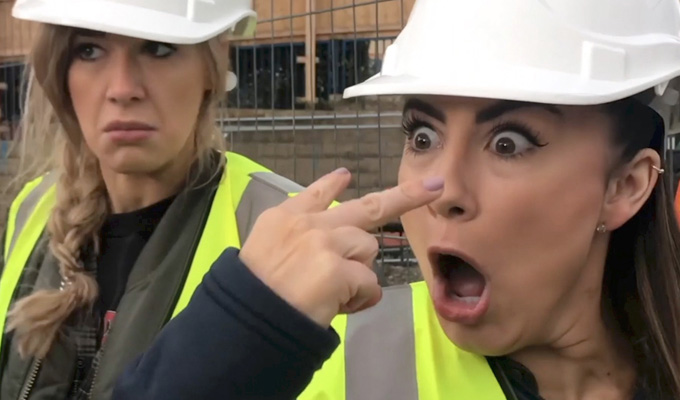 BBC's Comedy Quickies will be around for longer
BBC Three has commissioned six more months' worth of Comedy Quickies for its Facebook page.
The new deal will continue the release of two short sketches every week.
So far 39 videos have been released online, amassing 30million views between them, with If Women Acted Like Men, written by and starring Jahannah James and Sophie Craig, accounting for 10million of those alone.
However Facebook counts a 'view' as a user watching just three seconds, even if they don't turn on the audio for a video playing automatically in a news feed.
The BBC's Comedy Quickies also have a combined total of 165,000 likes, and more than 60,000 comments.
The series includes returning characters such as the female builders , pranks and parodies such as The Crown Goes Vegan and established talent such as Jonathan Pie and all female sketch group Muriel.
The shorts are made by the Corporation's commerical production arm, BBC Studios, under comedy digital editor Jonathan Davenport. He said: 'Quickies has fast become the premier destination in the UK for both fledgling and more established comedians to pitch and create content for a reputable online platform which guarantees high exposure and a speedy turnaround.
'At BBC Studios Comedy we are committed to working with the very best new talent, both in front of and behind the camera to create these sketches, in many cases giving them their first paid comedy gig at the BBC.'
Published: 23 Apr 2018
What do you think?