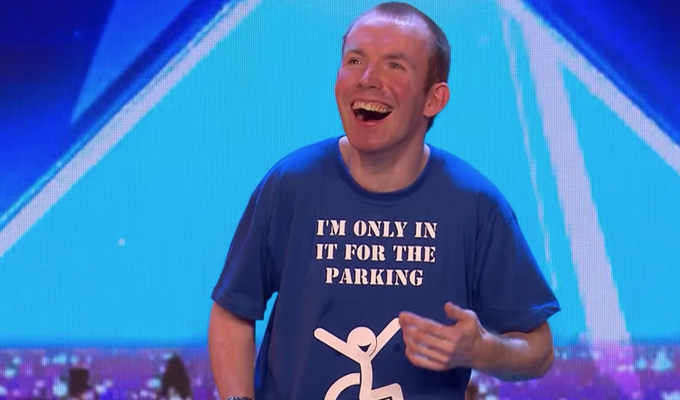 Lost Voice Guy to appear on Britain's Got Talent
Lost Voice Guy Lee Ridley is to appear on Britain's Got Talent tomorrow night.
The stand-up, who is unable to speak as a result of complications of cerebral palsy, explained to Simon Cowell that he hasn't had a voice for 37 years.
He opened his set by having his voice synthesizer say: 'As you may be able to tell, I'm a struggling stand-up comedian who also struggles to stand up.' He got his first big laugh by saying: 'If you don't laugh at the disabled guy, you are going to hell.'
Ridley also explained that he's lived in Newcastle all his life – prompting Ant to yell 'yes!' from the wings – but said: 'But for some reason I still haven't picked up the accent...'
He previously won the BBC Radio New Comedy Awards in 2014,and the following year he quit his job as an online content manager for the City of Sunderland and take up comedy full-time.
His appearance on Britain's Got Talent follows the success of Robert White, who has Asperger's Syndrome, on last week's show.
Ridley's four-part show Ability launches on Radio 4 on May 2, and he will be performing at the Gilded Balloon during this year's Edinburgh Fringe.
See his audition in full on Britain's Got Talent on ITV on Saturday at 8pm.
.
Published: 20 Apr 2018
Recent News
What do you think?