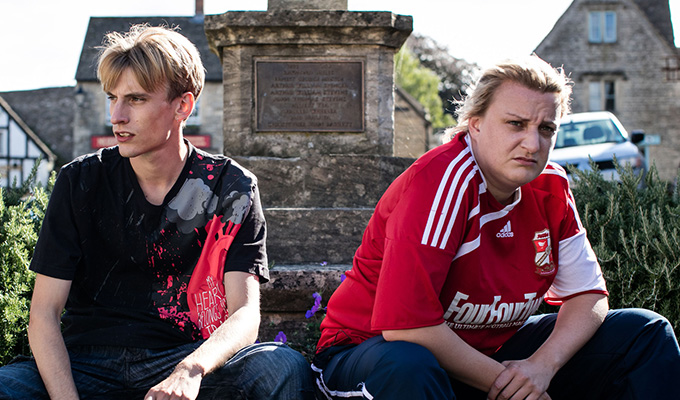 Third series for This Country
BBC Three has commissioned a third series of rural comedy This Country as well as a one-off special.
The mockumentary has been a success for the BBC, with more than 11 million requests on iPlayer, and its late-night airings on BBC One attracting audiences of well over a million.
Set in a claustrophobic Cotswold village, the series is written by and stars siblings Daisy May Cooper and Charlie Cooper.
Daisy May said: 'This is great because the truth is I bought a corner sofa from DFS on tick and I currently only own an arm of it. With this news I can now own the entire sofa and the special can pay for the throw cushions.'
Charlie Cooper says: 'Yeah it's great but I feel empty inside.'
Filming will begin on the 40-minute special this summer, with a six-part series to go into production next year.
BBC comedy controller Shane Allen said: 'Once in a while a show lands fully formed and audiences take it to their hearts immediately. Daisy and Charlie's characters and world have struck a chord with viewers of all ages as their sharp writing delivers a winning mix of heartfelt moments and punchy belly laughs, all performed to comic perfection.'
This Country is produced by Simon Mayhew-Archer for BBC Studios and directed by Tom George.
The whole second series is available on BBC iPlayer until the end of September.
Meanwhile, BBC Three has released the full track of Good Guy, the song the vicar in the series, the Reverend Francis Seaton (Paul Chahidi), is said to have had in the 1980s with his band The Nice Guys.
Published: 20 Apr 2018
What do you think?