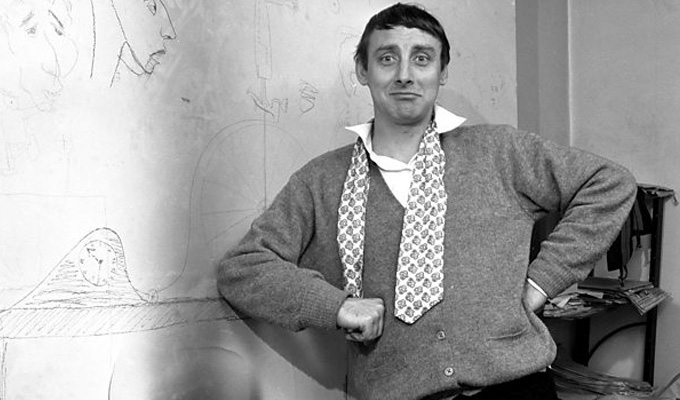 Happy 100th, Spike
Sunday April 15
RUBY WAX: FRAZZLED: Radio 4 kicks off a new series of seven Sunday night stand-up specials with Ruby Wax talking about mental health, focusing on how we are get frazzled and what we can do about it. Radio 4, 7.15pm
Monday April 16
SPIKE MILLIGAN: INSIDE OUT: Today would have been Spike Milligan's 100th birthday, and to mark the centenary Radio 4 has a couple of special programmes. In the first, at 11.30am, Michael Palin and Spike's daughter Jane introduce previously unbroadcast archive material of Spike in conversation with his biographer, taped between 1980 and 1985. Extracts from the tapes are linked to excerpts of his comedy. And at 2.15pm, David Threlfall stars as the Goon in Spike And The Elfin Oak, a comic fantasy inspired by the true story of the comic's efforts to preserve a tree stump in Kensington Gardens, West London, carved and painted to look as though elves, gnomes and small animals are living in its bark, while also performing in the West End run of his play The Bedsitting Room. It is the first radio play from children's stand-up comic, author and poet, Ian Billings.
Thursday April 19
URBAN MYTHS: BACKSTAGE AT LIVE AID: The latest in Sky Arts' series of films imagining the details of real events concerns an alleged row between Bob Geldof and Midge Ure at the mammoth musical fundraiser they staged at Wembley Arena in 1985. Written by Bob Servant creator Neil Forsyth, it stars Jonas Armstrong as Geldof, Martin Compston as Ure, Rufus Jones as Elton John, the Cardinal Burns duo as Status Quo, and Kerry Howard as Geldof's PA. Sky Arts, 9pm
BARRY: With rave reviews in the US – and a second series already commissioned – this dark new comedy stars Bill Hader as a low-rent thug becoming jaded with his life as a henchman for hire. After he pursues one target into a drama class in LA, overseen by Gene Cousineau (Henry Winkler), he becomes smitten with the acting bug – not to mention one of the students.Sky Atlantic, 10.45pm
Saturday April 21
STEVE PUNT'S HANCOCK CUTTINGS: Tony Hancock fan Steve Punt presents oddities and rarities featuring the lad himself in this repeat outing of a three-hour archive block. The line-up includes Face To Face, the 1960 TV interview conducted by John Freeman which cemented Hancock's 'unhappy clown' image in the public mind; 'Ancock's Anthology, a miscellany first broadcast on the BBC Home Service before The Queen's 1964 Christmas Speech, and the very first episode of Hancock's Half Hour. Radio 4 Extra, 7pm.
Published: 15 Apr 2018
What do you think?