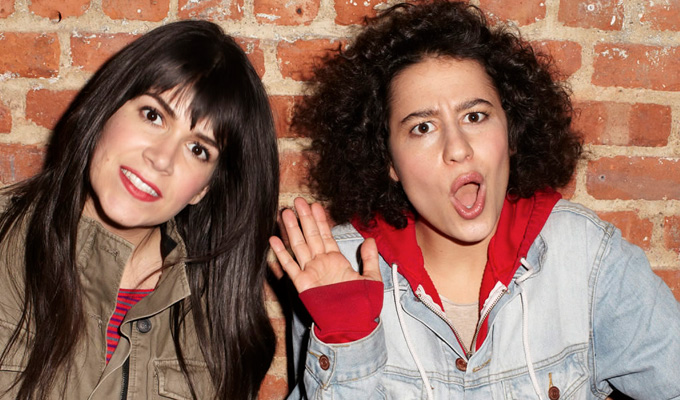 Broad City to end
Broad City is to end after the next series, its stars Ilana Glazer and Abbi Jacobson have confirmed.
The fifth season of the show, which airs on Comedy Central in the US and the UK, is expected to air next year.
In a joint statement, Glazer and Jacobson said: "Broad City has been our baby and first love for almost 10 years, since we started as a web series. It's been a phenomenal experience, and we've put ourselves into it completely. Broad City's always had a spontaneous pace and feeling, and ending after season five honours that spirit.'
The pair have a development deal with Comedy Central's parent company Viacom, and are working on three new shows. They added: 'We are very excited to bring new voices and points of view to Comedy Central and continue our collaboration together in new ways.'
In an interview with the Hollywood Reporter, Comedy Central President Kent Alterman said it was Jacobson and Glazer's decision to end the series.
He said: 'We'd never want them to overstay their welcome. It was really driven by creative storytelling and when is a natural life?
'We're thrilled with five seasons of a show like this. The last thing we'd want is them to pretend they're younger than they are and contrive and force it. The thing that matters to us more than anything is the creative integrity of the storytelling.'
Glazer and Jacobson first developed Broad City, about two best friends navigating their 20s in New York City, while studying improv at the Upright Citizens Brigade.
They launched it as a web series in 2010, and fellow UCB alumnus Amy Poehler served as an executive producer when it transferred to TV.
Recurring cast include comics Hannibal Buress and Chris Gethard, while it has attracted some A-list guest stars, including RuPaul, Steve Buscemi and Shania Twain.
Published: 13 Apr 2018
What do you think?