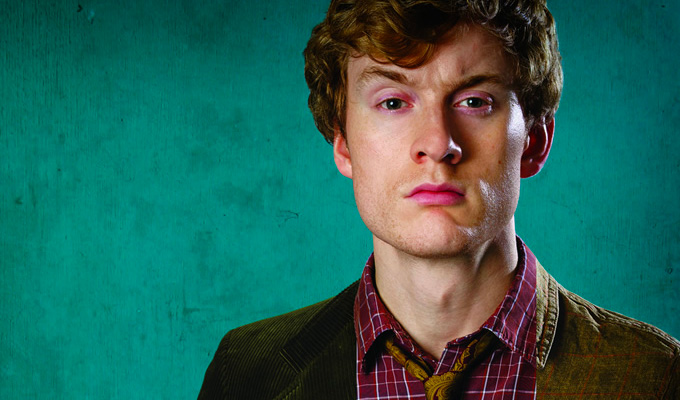 Repertoire reinforces remarkable reputation
This week's comedy on demand.
James Acaster: Repertoire
This should be your Easter weekend stand-up binge… if you didn't watch these four stand-up specials from one of Britain's most inventive and quirky stand-ups when they were first released earlier this week.
They all work brilliantly well as standalone offerings, but there are satisfying echoes across the series if you watch the whole caboodle.
Available here.
Knock Knock
This is the new BBC podcast in which Helen Lederer chats to fellow comedians, starting with former BBC New Comedy Award winner Angela Barnes from Kent. Listen here.
I Love...
Those folk at indie comedy film-makers Turtle Canyon have come up with the simplest of ideas for their latest web series: They ask comedians what they love, and record what they say. In the first episode Nathaniel Metcalfe pays tribute to the Charlie & The Chocolate Factory actor Deep Roy; and in the second Olga Koch talks of her love of dating teenagers.
Here they are:
Tits Up
A six-part web series that aims to portray 'a darker, more crude but honest portrayal of millennial women'.
Amy Spinx plays Vix, a woman in failing relationship who rows with her boyfriend, goes out and has a 'mucky' nightclub encounter with a random bloke, then comes back and proposes to her boyfriend out of guilt.
Directed and written by Jamie Maule-ffinch, all the episodes are available here.
Published: 31 Mar 2018
What do you think?