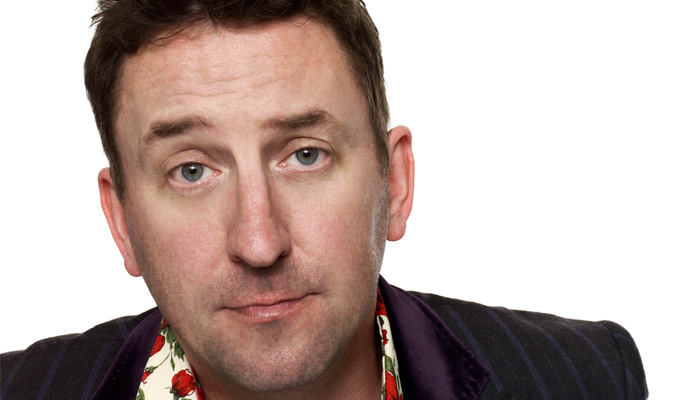 Lee Mack lands Dr Who role
Lee Mack has revealed that he is set to have a 'blink-and-you'll-miss-it' part in the next series of Doctor Who.
The comic is a huge fan of the sci-fi series – even owning a life-sized Tardis and a Dalek – and said he harassed showrunner Chris Chibnall to give him the role.
Mack broke the news on Radio 4's Loose Ends this weekend, admitting that he 'wasn't supposed to say anything' about the casting.
'I am blink-and-you'll-miss-it,' he said. 'It's just a little thing. I've just been a fan all my life, so I just harassed them until they gave me a little part in it.
'I even sent Chris, who runs the show, Chris Chibnall, a video of me getting out of my own Tardis, which I own,' he said. 'With a Dalek, which I own as well! And I said, "Come on!"
'It's genuinely a true story – I've got a Tardis at home… and I said, "Come on, give me a part." And he said "All right!"
'So that's what you need to do if you want a part in something. Just send a video to someone, you'll get the part.'
Given the intense speculation that always surrounds any Doctor Who cast news, the BBC has remained tight-lipped.
And Mack joked that going public about his part after he was told 'not to say anything' might cost him the role.
Published: 26 Mar 2018
What do you think?