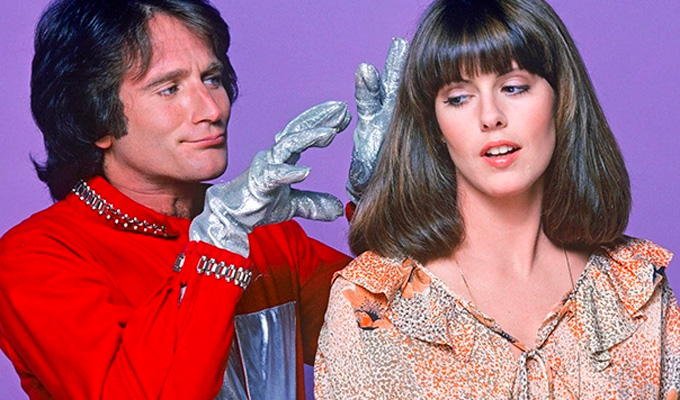 'Robin Williams groped me'
Robin Williams frequently groped and fondled his co-star Pam Dawber while working on Mork & Mindy – but she says she didn't mind.
The allegations come in a forthcoming biography of Williams by New York Times journalist Dave Itzkoff.
In it, Dawber says: 'I had the grossest things done to me by him. And I never took offence. I mean I was flashed, humped, bumped, grabbed. I think he probably did it to a lot of people… but it was so much fun.
'Somehow he had that magic. If you put it on paper you would be appalled. But somehow he had this guileless little thing that he would do – those sparkly eyes.
'He'd look at you, really playful, like a puppy, all of a sudden. And then he'd grab your tits and then run away. And somehow he could get away with it. It was the 1970s, after all.'
For all that behaviour, she praised Williams' 'gigantic heart', saying: 'I really loved Robin and Robin really loved me. We just clicked.'
Director Howard Storm also told of how Williams 'would be doing a paragraph and in the middle of it he would just turn and grab her ass. Or grab a breast. And we'd start again. I'd say, 'Robin, there's nothing in the script that says you grab
He, too, shrugged off the conduct as 'just Robin being Robin'.
Williams – who was a cocaine user during his time on Mork and Mindy – took his own life in August 2014, aged 63, which his wife attributed to his struggles with dementia.
The biography, Robin, is published on June 14. Preorder here.
Published: 21 Mar 2018
What do you think?