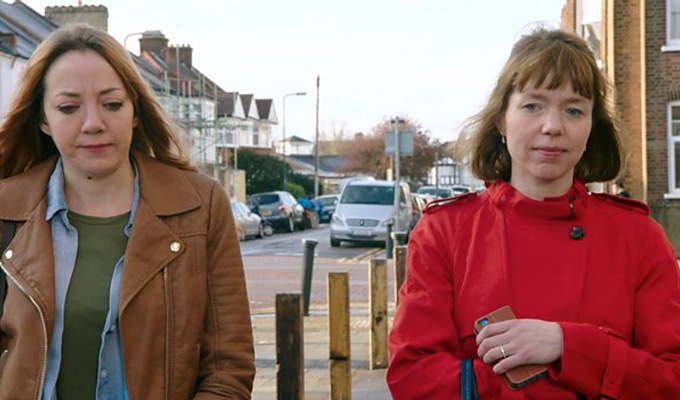 Motherland gets a second series
Motherland is to return for a second series.
And co-creator Sharon Horgan has revealed that she is working on a project with Rizzle Kicks rapper Jordan Stephens and The Revolution Will Be Televised's Jolyon Rubinstein.
Future episodes of the BBC sitcom will feature a wider cast of mums Horgan, has said.
Work will resume once she has finished writing the fourth series of Catastrophe with co-star Rob Delaney. The Channel 4 sitcom is due to resume airing this summer.
'[Motherland is] a bit of a logistical nightmare because there's quite a few writers on it so just getting us together and available at the same time [is difficult] but we're working it out, for sure,' she told Digital Spy.
'We definitely want to get a few more mums in there. We represented as many types without them feeling like types as we could, but I think there's more out there to explore and so many great comedy actresses to play those roles as well. It's like being a kid with a bunch of toys, it's the best thing ever.'
Horgan – who co-writes Motherland with Holly Walsh, Graham Linehan and his wife Helen – was speaking to promote her role in the movie Game Night, in which she stars alongside Arrested Development's Jason Bateman
She is also developing a project, thought to be a comedy, with Rubenstein and Stephens, who appeared in the last series of Catastrophe as one of Rob's co-workers. He recently won best supporting actor at the National Film Awards for his role in the comedy film Access All Areas.
'I just really liked [Stephens]; I love how he is on screen and I just think he's got a really sparky brain' she told Yahoo! Movies. 'I feel like he had something to say socially so we came up with a framework for how he could play a character – that's not super far from himself – but gets the opportunity to make a change and especially for young people in London.'
Rubenstein tweeted that he was 'very excited' that he and Stephens were 'working on something very special with the queen of comedy @sharonhorgan. Watch this space ...'
Nominated for best television show in the Chortle Awards, Motherland, which stars Anna Maxwell Martin, Lucy Punch, Paul Ready and stand-up Diane Morgan as stressed mothers, attracted BBC Two's highest audience for a 10pm sitcom with 1.3million viewers.
The show was voted into the top 2017 television round-ups of the Guardian, i newspaper and Radio Times, with the Guardian calling it a 'painfully sharp sitcom in the hands of Linehan, Horgan et al, with national treasure Diane Morgan its careless hero'.
The Telegraph gave it a more mixed notice, complaining that Maxwell Martin's character, Julia, had become 'not a heroine but an irritant'.
- by Jay Richardson
Published: 7 Mar 2018
Recent News
What do you think?