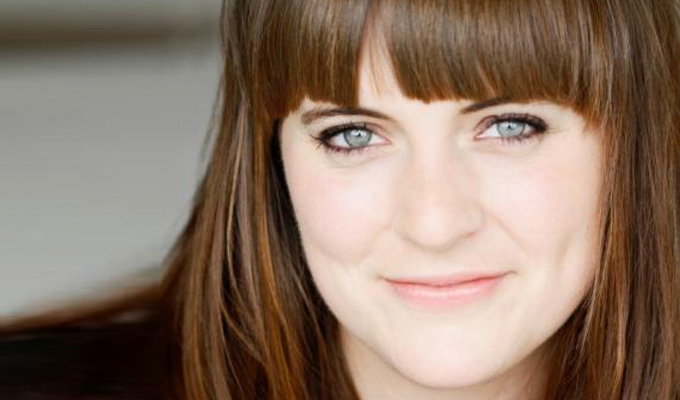 Book deal for Lady Garden comic
Comedian Eleanor Thom, formerly of sketch troupe Lady Garden, has signed a deal to write a book about living with endometriosis.
She was diagnosed with the condition – in which the layer of tissue that normally covers the inside of the uterus grows outside of it – at the age of 17.
Thom has so far had nine operations to treat the illness, which is currently without a cure. It affects an estimated 1.6 million women in the UK, and well-known sufferers include Hilary Mantel, Daisy Ridley and Lena Dunham.
Thom's book, Private Parts: How I Learned To Live Well With Endometriosis, will be published by Hodder & Stoughton in spring 2018.
Editorial director Melissa Cox, who acquired the rights, said: 'Endometriosis is a serious condition affecting a huge number of women who find that the illness impacts many areas of their lives; from fertility and relationships, to careers and social life and beyond.
' It is isolating, painful and often has serious ramifications for the mental health of sufferers, not least because a lot of the treatments involve hormones. Upon all this, I think Eleanor's book is going to be a ray of sunshine and hope.
'Part-memoir, part-guidebook and all told in her warm, funny style, this should be the book that girls and women can turn to for comfort – but also hand over to friends and family who are struggling to understand the disease.'
Thom said: 'Endometriosis has had a detrimental effect on many parts of my life, but it hasn't taken away my ability to laugh and I believe sharing our stories is a vital lifeline when coping with a disease like this.
'I'm delighted to able to make something useful and positive from my experience and I hope it will empower other women suffering from it and increase awareness about this condition. I'm excited to bring coping strategies, humour, expert knowledge and interviews with some amazing women all together in one place for the first time.
'So much of what surrounds this disease is dark and depressing but I hope my book will be an "endometriosis happy place" (if this can be a thing), a place of reassurance – a suit of armour for other women going through similar experiences.'
Eleanor Thom was a founder member of all-female sketch comedy group Lady Garden in 2008, touring the UK with them and performing on TV and radio for the BBC.
In 2013 the group disbanded, with three of the members forming a new group, Birthday Girls. Thom wrote and performed her first solo show I Am Bev at The Pleasance during that year's Edinburgh Fringe.
She has since taken time away from comedy performing due to her illness, but has been writing with Tom Allen on his live shows and TV work.
Published: 7 Feb 2018
Recent News
What do you think?