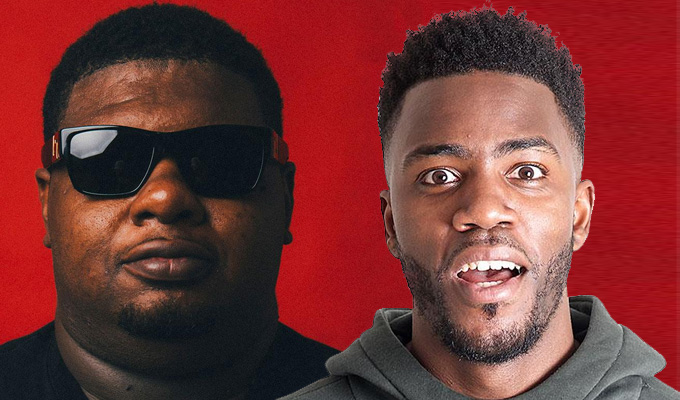 Mo Gilligan and Big Narstie pilot C4 show
Comedian Mo Gilligan is teaming up with grime MC Big Narstie to pilot a late-night entertainment show for Channel 4.
The pair will be joined by celebrity guests as they present what's described as 'straight-talking segments on the news of the week, TV, showbiz, trends, phone-ins, and food'.
Big Narstie – of BDL (Base Defence League) – is already known to Channel 4 viewers after appearing in the Gogglebox celebrity special and The Big Fat Quiz of the Year, hosted by Jimmy Carr.
And Gilligan, aka Mo The Comedian, has built up a big online audience, which enabled him to sell out his Coupla Cans live our within minutes.
The new programme has the working title Big Narstie Show, but the pilot will not be broadcast.
Channel 4 commissioning editor Syeda Irtizaali says: 'We're thrilled to work with Big Narstie again, as it's clear from his previous Channel 4 appearances that he is en route to becoming something of a national treasure.
'It really feels like an opportunity for a brilliant and ridiculous show which flips the conventional magazine show format on its head.'
Ben Wicks, of programme-makers Expectation added: 'Big Narstie is an incredibly talented, charismatic, charming and funny man who has some of the best turns of phrase the English language has ever known.
'We are very excited about working with him, and Mo Gilligan, the most must-see comedian on the circuit whose inimitable high-energy style is sure to take TV by storm. This is a show I cannot wait to watch, let alone make.'
Here's Big Narstie on the Big Fat Quiz:
Published: 2 Feb 2018
Recent News
What do you think?