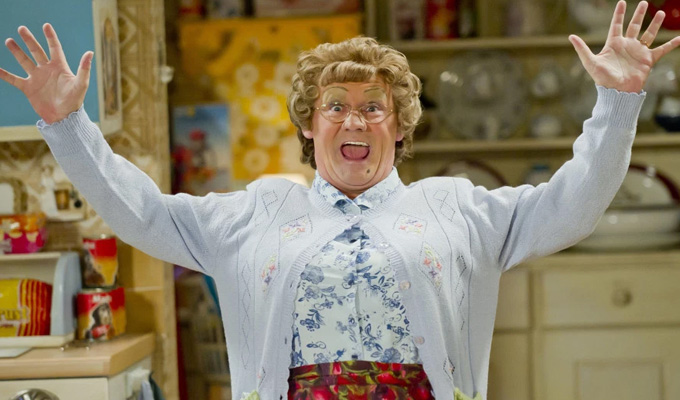 What ARE Mrs Brown's Boys fans like?
Fans of Mrs Brown's Boys are more likely to be older people who voted Leave – while those who passionately dislike it are predominantly middle-class.
That's according to pollsters YouGov, who analysed their dataset in the hope of using the sitcom's love-it-or-hate-it nature to shed light on a divided Britain.
The unexpected popularity of Brendan O'Carroll's critically-derided sitcom – which attracted almost 7million viewers on Christmas Day has been cited as reflecting how a ruling elite are out of touch with common people.
Fans of Mrs Brown's Boys backed leaving the EU by 62 per cent to 38 per cent, compared to the 52-48 split in the 2016 referendum.
However on party politics there is little to divide the lovers and haters of the show. Of those who like the show 42 per cent would vote Tory, of those who dislike it, the figure is 41 per cent.
But fans are more concerned about immigration and crime than average, and are more likely to identify as patriotic, while detractors have more concerns over climate change.
Those who enjoy the sitcom are split almost 50:50 between working-class and middle-class viewers, but disliking the show is described as a 'middle-class pursuit' with two-thirds of people who don't like it coming from the ABC1 social demographic.
Fans are also likely to be older, with more than 70 per cent of those who like the show aged 45 or over, and less well-educated: 14 per cent have degrees, compared to a third of those who dislike the comedy.
YouGov concluded: 'Fans of the sitcom are more likely to have their heart rule their head, while critics are the opposite.
'People who like the show are more likely to see themselves as homely, bighearted and loving (but also forgetful, dizzy and nervy), whereas critics are more likely to describe themselves as clever, ethical and geeky (but also nerdy, dull and misanthropic).'
The numbers were crunched by YouGov data journalist Matthew Smith, and reported in today's Times.
Published: 12 Jan 2018
What do you think?