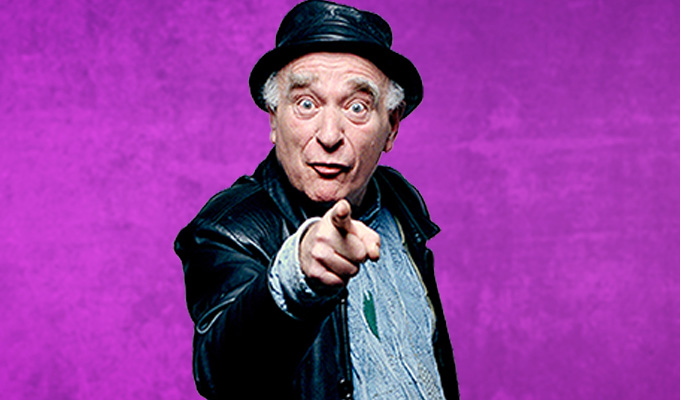 Celebrating Ken Campbell
Comedy and theatre pioneer Ken Campbell is the subject of a new stage production, a decade after her died.
Known as a master improviser and a trailblazer of experimental theatre, Campbell became known for his one-man shows that mixed stand-up, surreal theatre and lecture.
The new play, called simply Ken, has been written by Terry Johnson, whose West End credits include La Cage Aux Folles, Mrs Henderson Presents and Dead Funny.
He said: 'Ken Campbell was a true original - a theatrical maverick, unique comedic thinker, legendary practical joker and an inspiration to many of us. He was also my friend, champion, and occasional nemesis.
'For those who knew him, I hope we've evoked his spirit as you remember him. For those who never met him; hold on to your seats. Our show is an enjoyable, unpredictable, slightly bonkers journey in the company of the most influential man I ever met.'
The show originally ran in the tiny downstairs studio space of the Hampstead Theatre in 2016, but a new run starts at The Bunker Theatre in Southwark on January 24.
It is set in 1978 and based on Johnson's first encounter with Campbell, via an accidental phone call that went on for half an hour but changed Johnson's life. The play is described as 'the retelling of an extraordinary friendship from beginning to end, replete with wickedly funny anecdotes, magnificent hoaxes, and general chaotic lunacy – all infused with the spirit of the great man'.
Johnson also appears in the play alongside Jeremy Stockwell, who plays Ken.
Here is Johnson talking about the piece:
Published: 10 Jan 2018
What do you think?