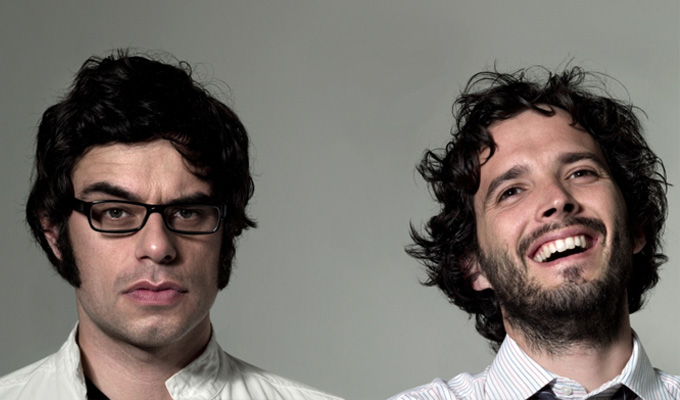 Flight Of The Conchords set to film HBO special
Flight Of The Conchords are set to return to TV after almost a decade – by filming a special for HBO.
The new show could be shot during their tour of the UK and Ireland this March and April.
Jemaine Clement confirmed that he and Bret McKenzie will be filming a special in an interview with the US website Indiewire, although he was light on details.
Of the tour, he said: 'It should be fun. We've done some of it before, some of it will be new. Some of it we'll be working on in the next few months.'
The pair starred in their own TV show in 2008 and 2009
Clement also confirmed that a US television adaptation of his 2014 film about the day-to-day lives of vampires, What We Do In the Shadows is in the works. A pilot is set to be shot later this year, although Clement will not be appearing in it.
However he has just finished shooting Wellington Paranormal, a spin-off from What We Do In The Shadows, with the Taika Waititi, who co-wrote, directed and starred in the original with him.
'It's a small show, just six episodes so far, about two cops in Wellington, [New Zealand], who go and investigate ghosts and werewolves and that kind of thing,"' he said. 'We finished filming about two weeks ago.'
Published: 6 Jan 2018
What do you think?