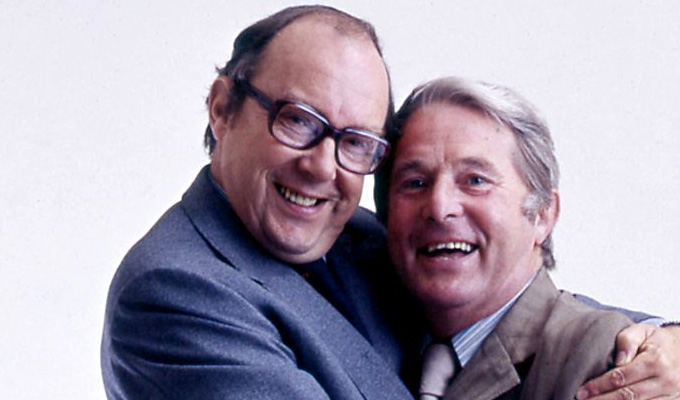 Morecambe and Wise are still the best-remembered Christmas shows
The Morecambe & Wise Show remans the most memorable Christmas TV programme on British TV.
It has been 24 years since their final festive special aired, but the comics nevertheless topped a BBC poll which asked viewers what shows they most remember watching at Christmas.
Eric and Ernie – whose 1977 Christmas show pulled in 28 million viewers – scored better even than the annual Queen's Speech.
Four out of the top ten shows were comedies, with Only Fools And Horses, The Two Ronnies and The Royal Family all featuring.
Sitcoms traditionally fare well over the festival season, with the genre providing the top-rated Christmas show 21 times since 1952, including Men Behaving Badly, The Vicar of Dibley, One Foot In The Grave and Mrs Brown's Boys.
Top Ten best-remembered Christmas shows:
Morecambe and Wise
Queen's Speech
Only Fools and Horses
Doctor Who
Top of the Pops
The Snowman
The Two Ronnies
EastEnders
The Royle Family
Strictly Come Dancing
Published: 22 Dec 2017
What do you think?