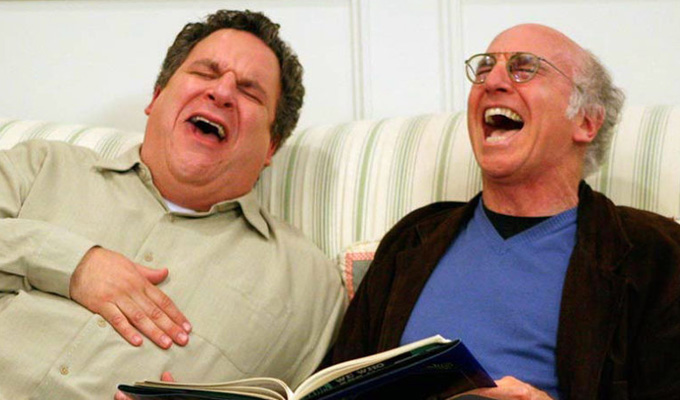 Curb Your Enthusiasm: The movie?
Curb Your Enthusiasm is set to be made into a movie, according to star Jeff Garlin.
The comic, who plays Larry David's best friend and manager Jeff Greene, said plans are afoot for a feature-length version of the show.
Last week American broadcaster HBO confirmed that Curb would be returning for a tenth season, with shooting due to start in the new year.
At the time, David said: 'As I've said many times, when one has the opportunity to annoy someone, one should do so.'
But after the next season, Garlin says a movie is the most likely extension.
Speaking during his show at London's Soho Theatre last night, he said: 'After the next series, if we were to do anything it would be a movie. But for TV. Everything's on TV these days.'
Garlin also explained that the original concept for the show was his, and he approached David to take part, creating a one-hour special in 1999 that spawned the series the following year.
And he said that HBO originally saw Curb as 'a little experiment' – now it is their longest-running comedy show. It returned for a ninth season this year after a six-year absence.
Garlin also revealed that he had been approached to take part in Dancing With The Stars – the American version of Strictly Come Dancing – but turned it down.
'I'd make a mockery of it,' he said. 'It would be funny, but I don't want to mock people just because the show they love is stupid.'
Click here for a review of Garlin's live show.
Published: 21 Dec 2017
What do you think?