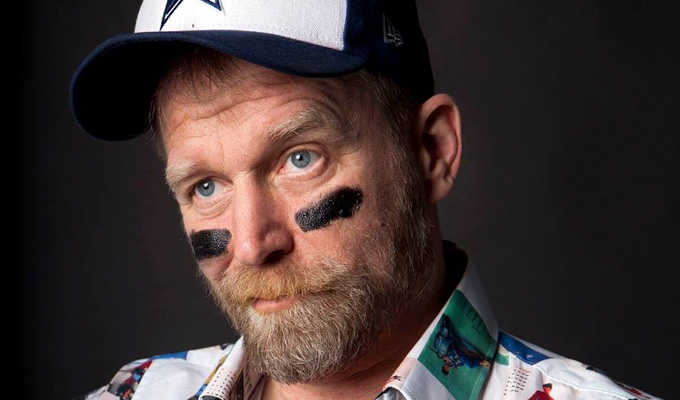 Law and disorder
This week's comedy on demand.
Tony's Nonsense Hour
Weird and wonderful comedian Tony Law has a newish show on London radio station Resonance 104.4 FM at midday on Thursdays… but by harnessing the wonders of the modern world – aka Mixcloud – you can listen to it wherever you are and whenever you like. Two hour-long episodes are here.
The Army Show
Here's an obscurity from deep in the archives – a 1965 military-themed show from Spike Milligan, performed in front of an audience of soldiers. Retrieved from the Goon Show Preservation Society, it includes a spoof of Forces Favourites and a cockameme story of the fall of Singapore in Operation Hairy Sporran – and features Barry Humphries and John Bird in the cast. It's just been repeated on Radio 4 Extra so is available on iPlayer here
Judd Apatow: The Return
The biggest comedy mogul in the movies returns to stand-up after a 25-year absence, talking about his career, being a 'liberal Hollywood asshole' and his life with three women. Read our review from the taping here
Welcome To Wherever You Are
Radio 4's International Stand-Up show this week features the South African-born, New Zealand-based Urzila Carlson; one of Saudi Arabia's first comedians, Rehman Akhtar; and New York's Aparna Nancherla, whose parents were Indian expats. It's hosted, as always by Andrew Maxwell. Listen here
Upstart Crow
The first series of Ben Elton's comedy with David Mitchell as William Shakespeare has just landed on Netflix.
Published: 16 Dec 2017
Recent News
What do you think?