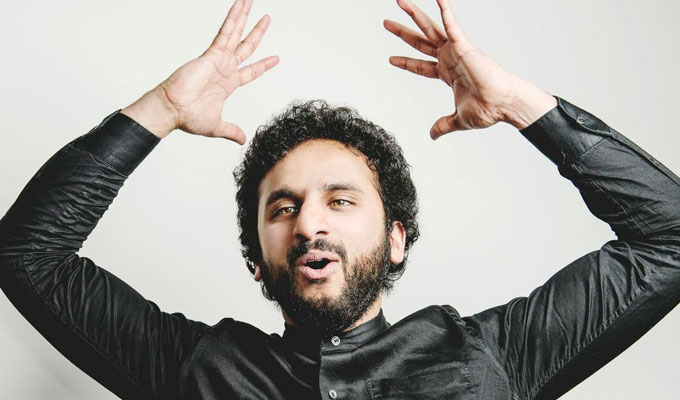 Nish Kumar to make Question Time debut
Nish Kumar is to make his Question Time debut.
The comedian has been booked to appear on the first show of 2018 as part of a panel that will also include Piers Morgan.
His appearance will come just ahead of the return of his satirical show The Mash Report, with six half-hour episodes expected on BBC Two early in the new year.
Gina Miller, the lawyer and anti-Brexit campaigner will also be on the next Question Time, which will be broadcast live from Islington in North London on January 11.
David Dimbleby announced the forthcoming panel at the end of last night's edition, eliciting laughs from the audience in Barnsley when he said Morgan's name.
Tory-voting stand-up Geoff Norcott was among the panellists last night – his second appearance on the show.
Published: 15 Dec 2017
Recent News
What do you think?