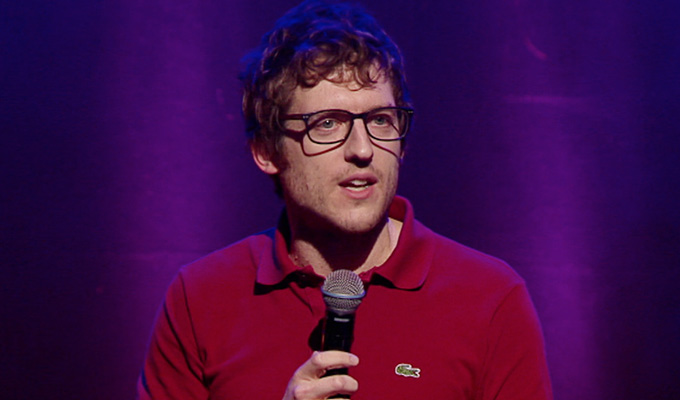 Hwrê! Elis James records a new Welsh language special
Elis James has shot another Welsh language stand-up special.
His hour-long set is one of three to be broadcast on S4C this Christmas, alongside Phil Cooper and Dan Thomas.
Their routines were all recorded at the Royal Welsh College of Music and Drama earlier this year for a series called Stand Yp.
The new show follows James's Rhacs Jibiders, which aired in 2015, when he said performing in his first language 'reinvigorated his love of stand-up'.
For the new show, he said he was surprised at the reaction he got when he joked about the Eisteddfod, the largest music and poetry festival in Europe.
James said: 'I wrote the routine over the summer after watching some of the Eisteddfod on the telly and it gave me a couple of ideas. But when it came to the shows, people were getting upset that I was making light of the Eisteddfod!
'The first time I used this material, was in Pontypridd, and it was met by a pantomime gasp! And then the same thing happened in Llanelli, and again in Swansea, and I realised that people treasure the Eisteddfod and take it very seriously, and that I was in the minority, not the majority. So I had to re-write the routine.'
The Stand Yp series was originally produced by Gethin Thomas, below, a former stand-up who died this summer at the age of 49.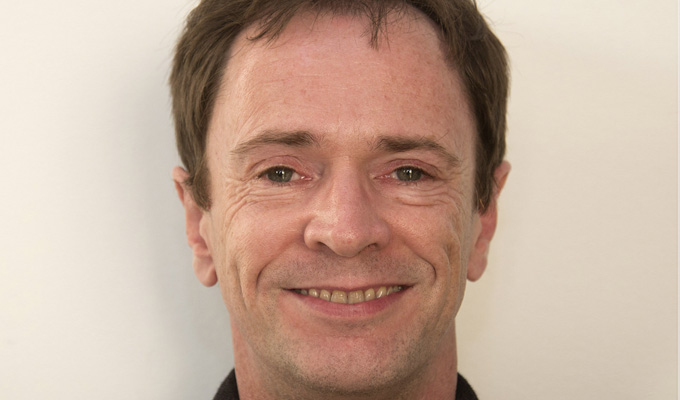 James paid tribute saying: 'He was the architect of Welsh comedy. He was hugely talented and working with Geth was a real pleasure. Geth, Gary Slaymaker, Daniel Glyn and Noel James were the ones who did the hard work and paved the way for the rest of us.
' They were the ones who turned up to rugby clubs during the early 1990s to perform stand-up, in places where it's very difficult to perform.
'He produced my show Rhacs Jibidêrs, and it was great just to be in the same room as him. He would think of jokes in a very economical way and was always coming up with very funny lines. He was brilliant with toppers, which is the joke that comes after the punchline, which really gets people laughing.
'His death was a huge loss. Geth knew his stuff and he loved comedy. He knew more about comedy that I ever will.'
Stand Yp starts on S4C next Thursday, December 21, at 9.30pm, S4C with Rhondda comedian Phil Cooper. James's show is on December 28, with Swansea's Dan Thomas closing the series on Januar 4.
The episodes – which have English subtitles – will be available to watch on-demand at s4c.cymru and iPlayer after broadcast.
Published: 14 Dec 2017
What do you think?