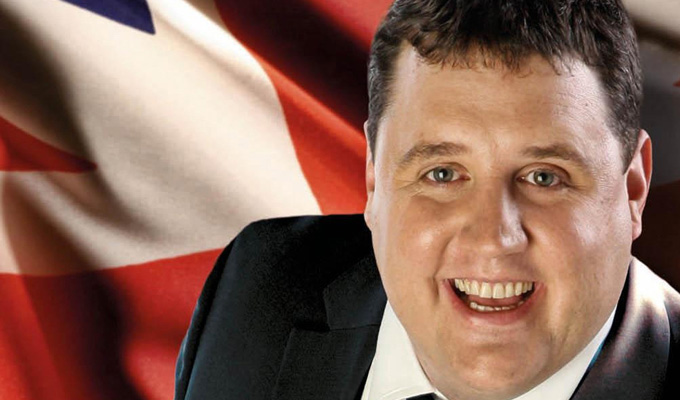 Peter Kay axes his tour
Peter Kay has cancelled his 100-date UK arena tour - less than a month after announcing it.
The comedian has cited 'unforeseen circumstances within his family' for the shock decision.
And the media have been asked to respect his family's privacy following the announcement.
In a statement released on social media, Kay said: 'Due to unforeseen family circumstances I deeply regret that I am having to cancel all of my upcoming work projects. This unfortunately includes my upcoming stand-up tour, Dance For Life shows and any outstanding live work commitments. My sincerest apologies.
'This decision has not been taken lightly and I'm sure you'll understand my family must always come first. I've always endeavoured to protect my family's privacy from the media. I hope that the media at the public will continue to respect our privacy at this time. Once again, I am very sorry.'
The news will disappoint hundreds of thousands of fans, as dates sold out almost instantaneously when they were released last month, and many will have been bought as Christmas presents. The tour – his first in eight years – had been due to kick off in Birmingham in April next year and run through to summer 2019.
Kay has also cancelled all his other scheduled live appearances, including six of the Dance For Life charity discos he DJs that had been set for the new year.
The comedian married his wife Susan in 2001 after three years of dating. They met in Bolton while Kay was working at a cinema and just starting in stand-up, and she was a cashier at Boots. The couple have one child, 13-year-old Charlie Michael Kay.
Peter's father, Michael, died at the age of 51, just before Peter's career took off; and his mother, Deirdre, is from Co Tyrone in Ireland, and has been credited with giving him his sense of humour. However, he never speaks about his family directly, guarding their privacy.
When he launched the tour on November 19, Kay said that he missed doing stand-up: 'As terrifying as it is, when it works there's nothing more fun and exciting. Plus, a lot has happened in the last eight years, with Trump, Twitter and my Nan getting her front bush trimmed at the age of 96. I can't wait to get back up on stage.'
A total of 1.2 million people saw Kay perform his last tour, in 2010.
Fans who bought tickets for Kay's tour or the Dance for Life shows will be able to get refunds from their original point of purchase.
Ticketmaster says those who bought through them need take no action, adding: ' We will automatically refund the ticket cost and all fees back onto the card you originally purchased with.'
See Tickers said the same, telling fans: ' You will receive a full refund, which will include booking and transaction fees, within 10 working days. You do not need to do anything further; refunds will be processed automatically.'
Published: 13 Dec 2017
Recent News
What do you think?