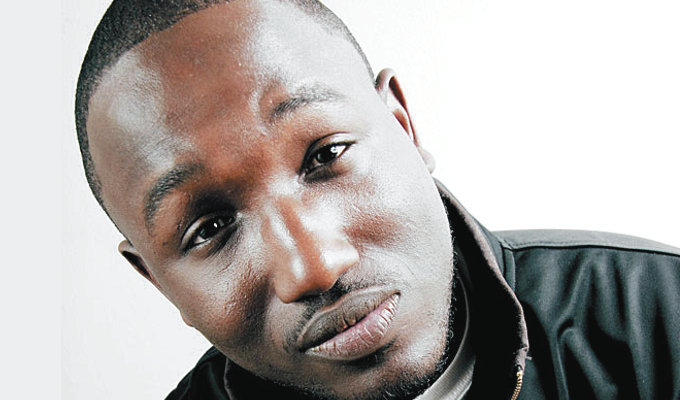 'Drunk' Hannibal Buress arrested
US comic Hannibal Buress was arrested in the early hours of this morning for being drunk.
He spent four hours in the cells in Miami before posting $500 bail.
A video posted on social media by local singer-songwriter Mitchell Wiggs shows Buress, 34, handcuffed and arguing with officers.
'Am I under arrest? For what?' Buress repeatedly asks the cops. 'Explain what I'm detained for. What I am detained for?"
One of the police tells him it's 'for trespassing', although Florida media report he was actually charged for 'disorderly intoxication'.
Calming down, Burress tells the police they are 'goofy' and 'silly' but refuses to get into the police car, arguing that police 'don't have probable cause for anything'.
In the end they forcibly push him into the back seat.
Buress was arrested in a district of Miami currently hosting the Art Basel festival, which has been attracting big names, including Princesses Eugenie and Beatrice, Owen Wilson and Ellie Goulding
The comic, an occasional visitor to the UK, has filmed several stand-up specials and appeared in Broad City, Spiderman Homecoming and the Baywatch movie.
He famously helped bring new focus on the claims of sexual abuse against Bill Cosby after talking about in his stand-up.
Published: 10 Dec 2017
Recent News
What do you think?