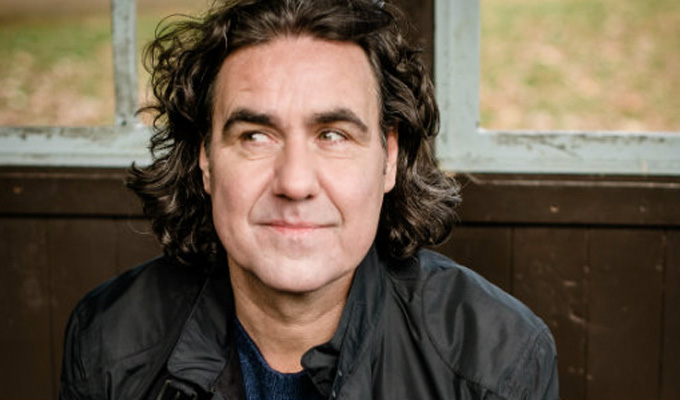 Micky Flanagan tops DVD chart
Micky Flangan's new release has entered the DVD charts at No 3.
The An' Another Fing tour sold 51,545 copies in its first week of release, more than any other title except for Spinderman Homecoming and Trolls Holiday.
And although the DVD market is in decline, Flanagan's sales are up 20 per cent on his last release, Back In The Game, four years ago.
For stand-up titles alone, Flanagan also occupies the No 2 position, with his Complete Live Collection, which bundles the new release with Back In The Game and The Out Out Tour.
The top five is
1. Micky Flanagan – An' Another Fing
2. Micky Flanagan – The Complete Live Collection
3. Roy Chubby Brown - The Second Coming
4. Sean Lock - Keep It Light
5. Adam Hills - Clown Heart
However, in a sign of how few new stand-up titles are being released on DVD, the rest of the stand-up bestseller chart comprises titles that are more than a year old… all except for Henning Wehn's new Wesphalia Is Not An Option all the way down at No 30.
Flanagan sold around 600,000 tickets for An' Another Fing, which promoters Live Nation claim makes it the biggest comedy tour in the world this year.
Published: 27 Nov 2017
Recent News
What do you think?