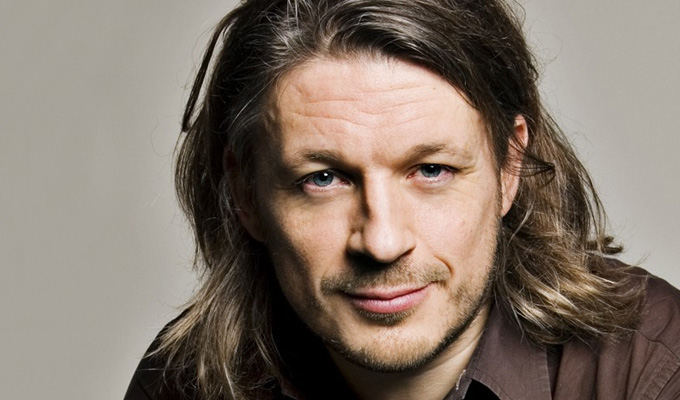 Richard Herring's new way of fundraising
Richard Herring has become the first British comedian to join a new Kickstarter service that allows fans to set up regular subscriptions.
The new Drip tool has been launched today is a response to rivals such as Patreon which allow regular payments to be made in exchange for benefits such as early access to work, exclusive material, or work-in-progress updates.
The first creators on Drip are by invitation only, with the platform scheduled to open up wider in early 2018
Kickstarter's aim until now has been to crowdfund one-off projects and founder Perry Chen said Drip 'puts creators – not projects – at the centre of the conversation.
But he added: 'The goal is the same: helping people bring their creative work to life. That's what creators care about, and this is hopefully a powerful way for them to connect people to their work and practice.'
Herring has pioneered crowdfunding, which has financed the professional recording of his sketch series As It Occurs To Me.
His Leicester Square Theatre Podcast (RHLSTP) is also released free, funded by paying for extras, buying tickets to attend recordings, or by buying the spin-off Book Of Emergency Questions.
Those who back Herring on the platform (here) for £3 a month will get backstage interviews from RHLSTP, the chance to take part in regular live Q and A sessions with Herring online, one of his stand-up shows every two months.
And fans who subscribe in the first 30 days will become 'founding members' and get PDFs of his books Bye Bye Balham, The Box Lady and Other Pesticles, Emergency Questions and Christmas Emergency Questions.
Published: 15 Nov 2017
What do you think?