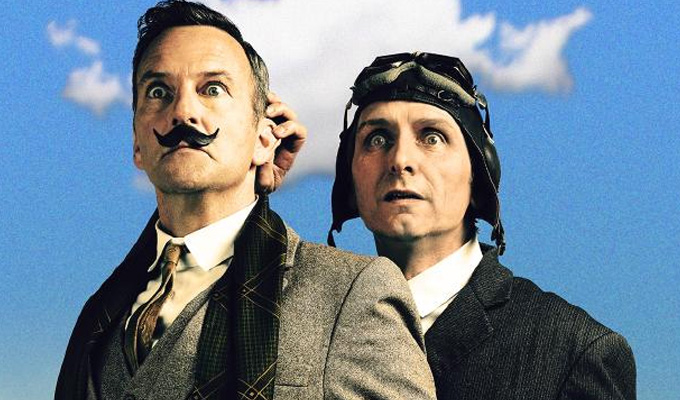 Lano & Woodley reunite
Australian comedy duo Lano & Woodley have announced a new tour down under – 12 years after their alleged 'farewell' tour.
The pair, who won the Perrier Award at the 1994 Edinburgh Fringe, have announced a string of dates for next year – including a full run at the Melbourne International Comedy Festival.
Colin Lane and Frank Woodley first worked together in 1986 in three-hander called The Found Objects, and became a double act in 1994.
They had a TV show The Adventures of Lano and Woodley, which aired on the ABC network in Australia and BBC Two in the UK in 1997 and 1999.
But in 2006 they announced their final tour, entitled Good Bye, after 20 years of performing together. It was seen by more than 150,000 people.
However, they made a surprise appearance two years ago for the Melbourne Comedy Festival's 30th Birthday Gala, which their publicist said led to a 'Waddya reckon?' chat – which turned into "a 'Yeah, why not?'
The new show is called Fly and is described as a serious theatrical tribute to the pioneers of flight, The Wright Brothers… 'although there is no reason whatsoever to think this will go as planned'.
Lane said: 'Life's short - it was always such fun performing with each other - so we thought - why not have fun again?'
And Woodley added: 'I am really, really looking forward to being back on stage irritating Col. Oprah Winfrey believes we're all put on this earth for a special purpose, and if that's true I'm convinced that mine is to shit Col.'
The show launches at the Canberra Theatre Centre on March 2, other dates are here.
Published: 13 Nov 2017
What do you think?