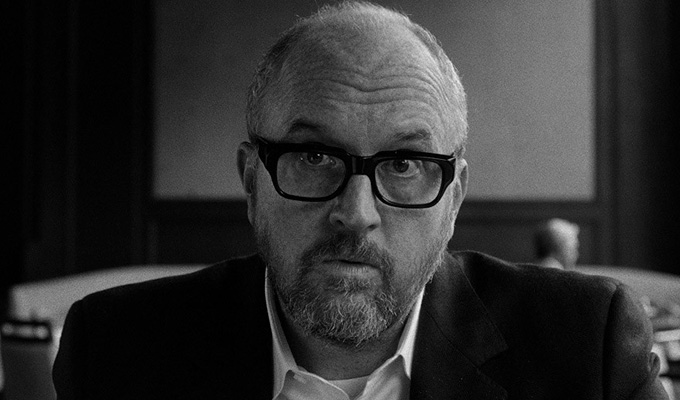 Louis CK film premiere suddenly scrapped
The New York premiere of Louis CK's controversial new film I Love You, Daddy has been pulled at the last minute.
The unexpected news comes amid reports that the New York Times is about to publish a bombshell report about the comedian's sexual activities.
CK has long been the subject of stories, voiced last year by Roseanne Barr who alleged the comic had a reputation for 'masturbating in front of women comics and writers'. His representatives never commented on those stories.
In September he told the New York Times: 'I'm not going to answer to that stuff, because they're rumours. If you actually participate in a rumour, you make it bigger and you make it real.'
The comedian also hastily cancelled his planned appearance on The Late Show With Stephen Colbert tonight to plug the film.
I Love You, Daddy is about a 17-year-old girl, played by Modern Family's Chloe Grace Moretz, who falls in love with a 68-year-old filmmaker (John Malkovich.
Distribution company The Orchard said: ' Due to unexpected circumstances, tonight's event for I Love You, Daddy has been cancelled. On behalf of The Orchard, please accept our apologies. We're incredibly sorry for any inconvenience. '
CK financed, directed, edited and stars in the black-and-white film, playing the father of Moretz's character.
The news comes on the day that Levin Spacey is to be erased from the completed Hollywood film All The Money In The World, with his scenes reshot with Christopher Plummer, following allegations about his predatory sexual behaviour.
Published: 9 Nov 2017
What do you think?