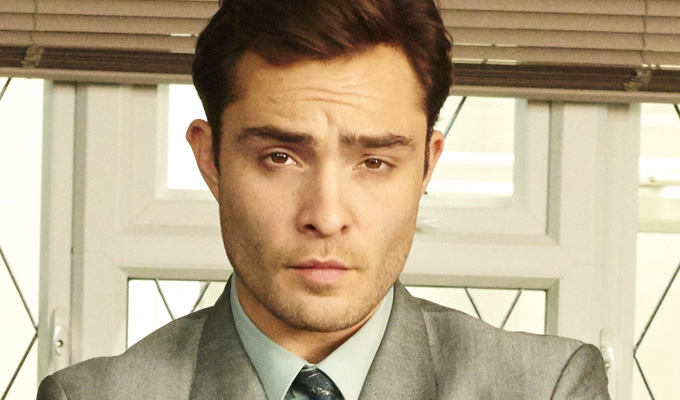 White Gold star accused of rape
White Gold star Ed Westwick has been accused of raping an actress three years ago.
Kristina Cohen has claimed sh awoke to find the star, who shot to fame in Gossip Girl, 'on top of me, his fingers entering my body' – then he forcibly held her down and raped her.
Westwick, who played shady Essex double glazing salesman Vincent Swan in the BBC Two comedy – denies the allegation and says he does not even know Cohen.
In a post on social media he said: 'I do not know this woman. I have never forced myself in any manner, on any woman. I certainly have never committed rape.
Cohen, now 27 and three years younger than Westwick, levelled the accusation against him in a Facebook post.
She says the incident happened at his home, which she visited with her producer boyfriend at the time.
Cohen alleges Westwick suggested 'we should all fuck' – but to get out of the situation said she was tired and wanted to leave. Westwick then offered her the use of the guest bedroom, which she took up.
She said she was then woken by Westwick assaulting her.
Cohen added: 'I told him to stop, but he was strong. I fought him off as hard as I could but he grabbed my face in his hands, shaking me, telling me he wanted to fuck me. I was paralyzed, terrified. I couldn't speak, I could no longer move. He held me down and raped me.'
She said that her boyfriend at the time placed the blame on her, telling her she was an 'active participant,' adding that if she spoke out, 'Ed will have people come after me, destroy me, and that I could forget about an acting career.'
But she said she hoped that by speaking out she could help other women, and added: 'I'm sickened to see men like Ed respected in such a public way'
Cohen's biggest role so far has been in the web series Ladies Like Us, about a comedian in an all girl improv troupe, in which she starred opposite Star Wars Episode 8 actress Kelly Marie Tran.
Westwick's representatives have not added anything to his denial
Published: 7 Nov 2017
Recent News
What do you think?