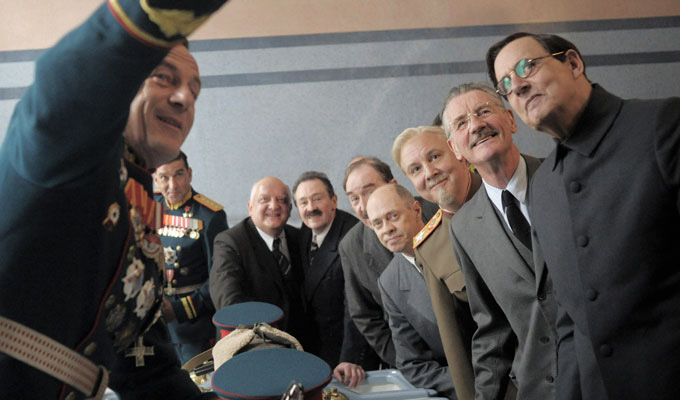 Death of Stalin takes £1m
The Death Of Stalin got off to a strong start at the box office this weekend.
Armando Iannucci's dark satire took just under £1million across 138 screens across the UK.
Industry website Screen International called the opening weekend figures 'impressive'.
Blade Runner 2049, Geostorm, The Lego Ninjago Movie and Happy Death Day all took more over the weekend – but Death Of Stalin took most per screen.
And the debut is twice what Iannucci's first film, In The Loop, took when it opened in 2009.
Iannucci tweeted: 'Thanks to everyone coming to see #TheDeathOfStalin. We had a great opening, hoping to expand to more cinemas this week.'
The films stars Jeffrey Tambor as Georgy Malenkov, Steve Buscemi as Nikita Khrushchev, Michael Palin as Vyacheslav Molotov, Simon Russell Beale as Lavrentiy Beria, Paul Whitehouse as Anastas Mikoyan and Michael Palin as Vyacheslav Molotov
Read our review here.
Published: 23 Oct 2017
What do you think?