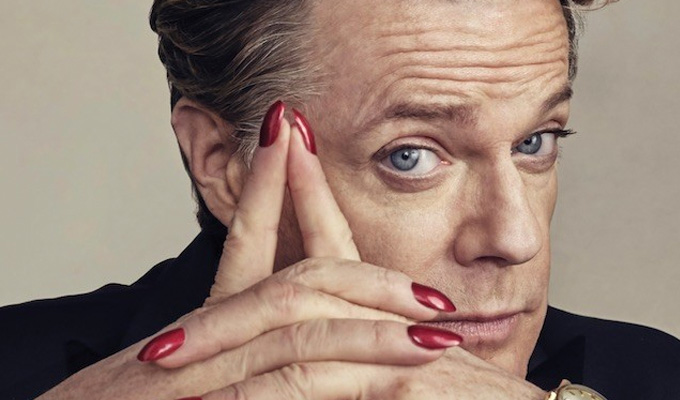 Eddie Izzard plays the cad
Eddie Izzard is to star in a new Australian film about a woman left devastated after the end of a whirlwind romance with a British film star.
The comic will film his role as that actor, Henry, when cameras start rolling on The Call Back in Adelaide later this month.
Australian comedian Emily Taheny will play Ronnie, a struggling restaurateur mired in debt. who met Henry three years ago while he was filming in her hometown.
Despite declarations of love and the promise of an exciting future in London, the relationship ended when his movie wrapped, leaving her heartbroken.
Now living with the good-hearted and loyal Jeff, Ronnie's world is once again turned upside-down when Henry returns to Australia with his French lover Sophie in tow.
The movie is the feature debut of writer/director Marion Pilowsky
She previously said: 'After working in London for many years I returned to my hometown of Adelaide to focus on writing and directing. In the beginning, it really struck me how alien I felt after being away for so long.
'As I readjusted to the vast differences in culture and mindset between Europe and Australia, it gave me an idea for a story that I felt many could relate to – the visitors from hell.
'This is a film about finding your true home, love, sex, food and bloody good Shiraz, as well as being my own personal ode to Australia.'
The Call Back will also star comedian Susie Youssef alongside Luke McKenzie, Hugh Sheridan, Tina Bursill and Tiriel Mora, Screendaily reports.
Published: 19 Oct 2017
What do you think?