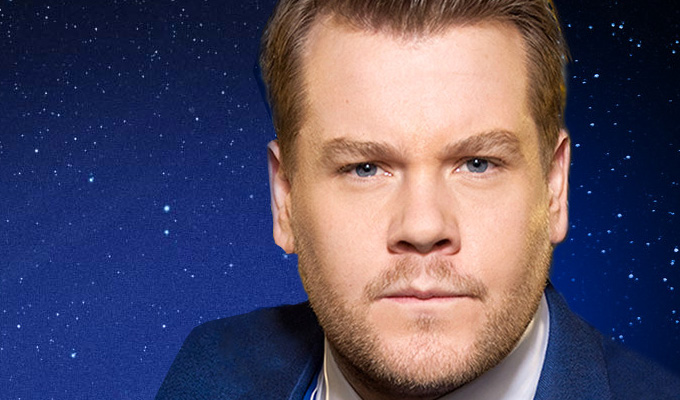 James Corden blasted over Harvey Weinstein jokes
James Corden has been forced to apologise after facing a huge backlash over jokes he made about Harvey Weinstein.
The comic elicited groans when he made jokes about the shamed mogul at a star-studded Hollywood gala over the weekend – followed by a barrage of criticism on social media.
His first joke was: 'It's a beautiful night here in LA. It's so beautiful, Harvey Weinstein has already asked tonight up to his hotel to give him a massage.'
Sensing the audience's unease over the gag, Corden said: 'I don't know whether that groan was you liking that joke or you don't like that joke, if you don't like that joke you should probably leave now.'
Sticking to his theme, he added: 'It has been weird this week though, watching Harvey Weinstein in hot water. Ask any of the women who watched him take a bath.'
And then he said: 'Harvey Weinstein wanted to come tonight, but sadly he'll settle for whatever potted plant is closest. Oh COME ON!'
Journalist Lauren Sivan has said that in 2007, the sleazy producer trapped her in the hallway of a restaurant and masturbated in front of her, ejaculating into a pot plant.
The sternest criticism of Corden's joke came from actor Rose McGowan, who alleges that Weinstein raped her.
She tweeted: You motherfucking piglet…. Hearing the audience's vile roars [and] laughs show exactly what kind of Hollywood you really are.'
Italian actor Asia Argento, who claims that Weinstein raped her when she was 21, added the caption: 'Shame on this pig and everyone who grunted with him.'
Corden apologised for the jokes, which he cracked at the American Foundation for AIDS Research event.
He said: 'To be clear, sexual assault is no laughing matter. I was not trying to make light of Harvey's inexcusable behaviour, but to shame him, the abuser, not his victims. I am truly sorry for anyone offended, that was never my intention.'
Published: 16 Oct 2017
Recent News
What do you think?