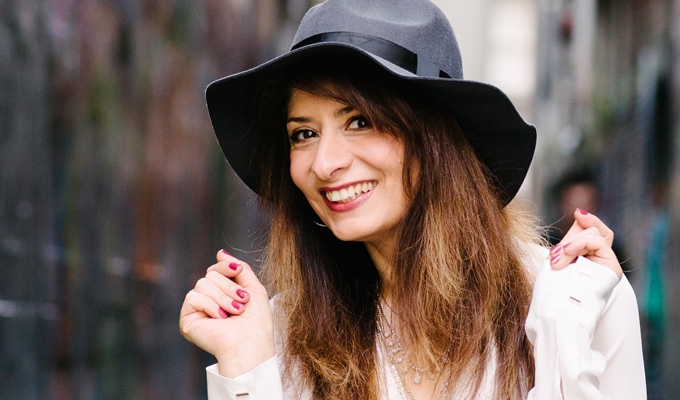 Shappi: I was groped at charity gig
Shappi Khorsandi has complained that she was groped by a charity worker as she hosted an awards gig last night.
The comedian said a man from the organisation Sapper Support, which aids those suffering post-traumatic stress disorder, touched her inappropriately on the backside at the Charity Times event in London.
The alleged incident happened after the organisation was named 'best new charity' at the ceremony at the Park Plaza hotel near Westminster Bridge.
Writing on Twitter, Khorsandi said: 'Hey @SapperSupport, I suffer from PTSD myself, so please don't grope my arse again unless invited to. It wrecked my night.
'Everyone else I met was wonderful. It was, apart from that nonsense at the very end, a lovely night.
'I was doing my job and somehow they thought that was OK without having a clue about what it can trigger, what my experiences are.'
Khorsandi also said that the man made inappropriate comments before his assault.
The charity initially responded to her allegations by glibly suggesting 'no malice' was intended.
In a tweet now deleted, the charity said: 'Sincere apologies, I suspect too much fizz and exuberance was to blame. No malice but also no excuse.'
The charity's founder, bomb disposal expert Tim Evers, tweeted: 'This allegation is totally unfounded. I do not know why Ms Khorsandi has chosen to tweet this allegation.'
Khorsandi has been inundated with messages of support from fellow comics who have suffered similar experience after calling out the charity worker,
Chortle has approached Sapper Support and the event organisers for comment.
Published: 5 Oct 2017
What do you think?