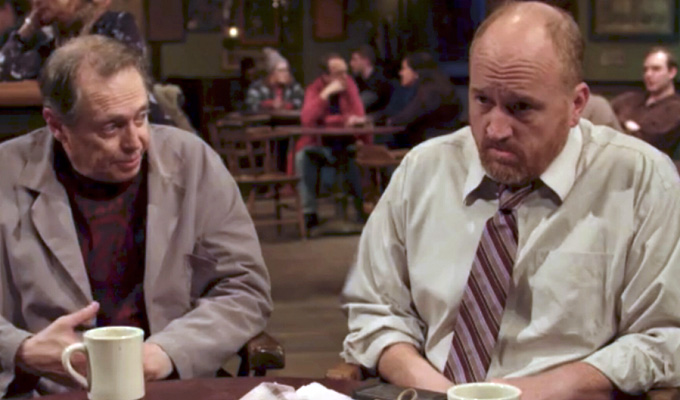 Louis CK's Horace And Pete comes to the stage
Louis CK's cult black comedy Horace and Pete is being adapted for the stage.
Scenes from the series, which the comic wrote, directed and financed for an internet release, are to be recreated as part of the Vodafone Comedy Carnival in Galway next month.
Directors Liza Michael and Robbie Byrne managed to secure the rights after intensive negotiating with CK's camp in the States
'The main thing was absolute tenacity and persistence and being very patient about the whole process,' Byrne told the Galway Advertiser. 'We had to be very clear and upfront about what we were doing and where we were doing it, what parts of the scripts we were using so there was a whole process to go through to ensure they were happy with it.'
And the consignment of whiskey they shipped over might have helped too.
The adaptation for the Momentum Acting Studio features three encounters Horace – originally played by CK – had with women across various episodes of the original series: one in which he has breakfast with a woman after they've spent the night together; a 'booty call'; and a fantasy he has about an older woman
'We boil it down to these meetings with different women and how he deals with relationships and his love life,' Byrne said.
Steve Buscemi, Edie Falco, Alan Alda, and Jessica Lange were among the supporting cast of the original, which CK described as a tragedy more than a comedy. On its release last year, many reviewers commented how it had the feel of a filmed stage play rather than the usual TV drama or comedy.
Scenes From Louis CK's Horace And Pete will be at the Town Hall Theatre in Galway at 7.30pm on October 26, 27 and 28.
Published: 28 Sep 2017
What do you think?