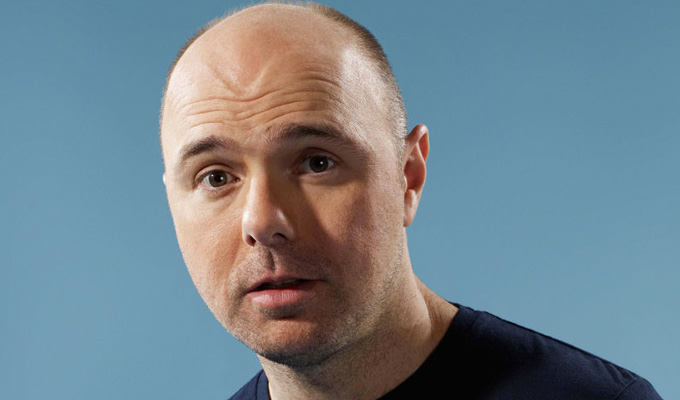 Karl Pilkington to star in his own sitcom
Karl Pilkington is to star in his own Sky1 sitcom – about what his life had been like had he not met Ricky Gervais and Stephen Merchant.
The comedian came to fame on the pair's podcast, before landing his own Sky1 travel series, An Idiot Abroad and its follow-up The Moaning Of Life.
Pilkington's new scripted series is called Sick Of It, which he also wrote. As well as playing himself, he also plays the physical incarnation of the voice inside his head, a misanthropist who says what he really thinks without worrying about causing offence.
In this alternative reality, Karl muddles through the mundane life he may have led had he not become famous: a middle-aged man recently ditched by his long-term girlfriend and now living with his elderly aunt.
Pilkington said: 'For most people, the inner self is there to help make decisions, but mine mainly confuses me and pushes me in the wrong direction.
'I'd say that doing this series was inner self's idea. I've only just realised that I'm playing myself twice but only being paid once. Like I say, my inner self doesn't really look out for me.'
The show will air in a 10pm slot, which Sky1 is planning to be a regular place in the schedules for 'mischievous' comedy.
Published: 21 Sep 2017
What do you think?