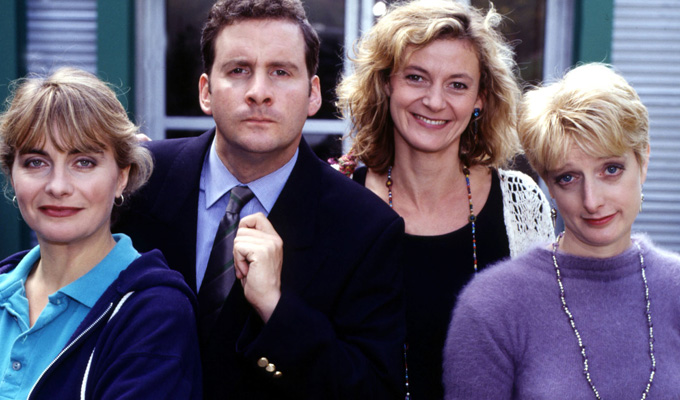 Brittas Empire cast to reunite
The cast of the Brittas Empire are to reunite, more than 20 years after the sitcom ended.
Star Chris Barrie heads the list of actors who will be getting back together to reopen the Ringwood Leisure Centre in Hampshire, where all the exterior and swimming pool scenes were shot.
Also attending are Pippa Haywood, who played Gordon Brittas's long-suffering wife Helen; Harriet Thorpe (hopeless receptionist Carole) ; Julia St John (deputy manager Laura); Judy Flynn (secretary Julie); Jill Greenacre (overenthusiastic coach Linda); Tim Marriot (shy Gavin); Russell Porter (his partner Tim); Andree Bernard (secretary Angie in the first series) and John Carrigan (who played the minor role of Patrick).
Writer Andrew Norris will also be there.
The reunion was put together by Dannii Cohen, who runs a Chris Barrie fan site, who was approached by the centre's managers to see if any of the stars would come to the re-opening.
She told Chortle: 'I decided to try one better and wondered if it could not be a reunion instead and tried to get in touch with all the actors of the show.
'All of them responded positively and seemed very keen to see their old colleagues again and loved the idea of a big reunion, especially as the last time they were together is 20 years ago this year.'
The reunion will take place on October 2 at the building which stood in for Whitbury-Newtown Leisure Centre.
The Brittas Empire ran for seven series and 53 episodes — including two Christmas specials — from 1991 to 1997 on BBC One.
In 2015, a TV revival was mooted, but nothing has materialised, and last year Barrie said: 'things have gone very quiet indeed – in fact totally silent'.
Published: 27 Aug 2017
What do you think?