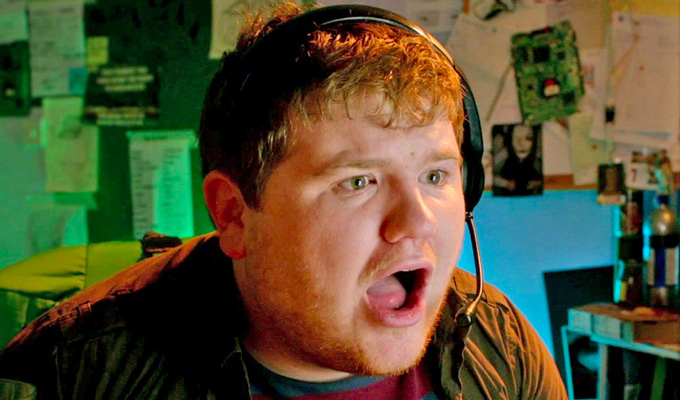 C4 orders new gaming comedy
Channel 4 has commissioned a new comedy about gaming that mixing live action and animation, and which will be overseen by Peep Show creators Sam Bain and Jesse Armstrong.
The pair are executive producers on Dead Pixels, which is penned by Jon Brown – the writer behind C4's recent tech startup sitcom Loaded.
Six half-hour episodes have been ordered to air on E4 next yer from Bain and Armstrong's new production company Various Artists
Dead Pixels, which is still a working title, is based on Brown's short-form Blaps from last year, Avatards.
It centres on mates Meg, Nicky and Usman, whose world revolves around their obsession for the popular fantasy role playing game Kingdom Scrolls, where they become wizards and wyvern, a far cry from their ordinary office jobs.
Fiona McDermott, head of comedy at Channel 4, says: 'We're next level thrilled – which I think gets me enough experience points to buy an Ork Cudgel – to be working with Jon Brown and Various Artists on this brilliant show. It's a bold, original precinct with a really distinct and funny voice.
'Moreover, it's another success from the Blaps platform that's been nurtured from online short to full series.'
Brown, added: 'As an adult male who spends his every actual weeknight in Bolivia attempting to disrupt the manufacture and distribution of cocaine (online; on PS4) I feel uniquely placed to write about the manifold joys and sadnesses of the gaming life.
'It's a pastime unique for being both utterly and literally pointless, but also genuinely and profoundly meaningful. I look forward to sharing my shameful, pathetic virtual experiences with E4 audiences'
Here's one of the Avatards Blaps, which starred Alexa Davis, Jamie Demetriou and Ethan Lawrence.
Published: 23 Aug 2017
Recent News
What do you think?