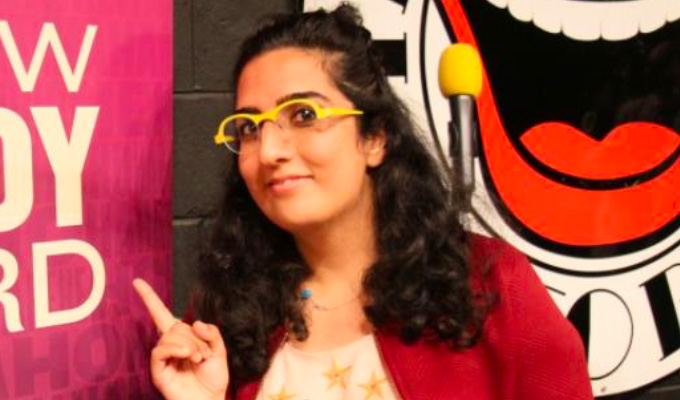 BBC New Comedy finalist pulls out
One of the finalists in Sunday's BBC New Comedy Award final has had to drop out because of a family emergency.
Yumna Mohamed who is originally from Johannesburg, has had to fly back to South Africa – saying it was a 'difficult decision' to pull out.
She will be replaced by Morgan Rees, who was chosen from the other semi-finalists by BBC Studios' executive editor for radio comedy, Julia McKenzie.
Mohamed said: 'This really was the best comedy competition experience I have had, and I was very proud to get into the final. However, I have to make this difficult decision and wish my fellow finalists the best of luck.'
Rees is from Merthyr Tydfil in Wales, but currently lives in Bristol and works as a data consultant. He was a finalist last year's Chortle Student Awards 2016 and describes himself as a 'rambling Welshman who tries to weave one-liners into a narrative'.
The other finalists are Aaron Simmonds, Sikisa, Andy Field, Heidi Regan and Jacob Hawley. Read their profiles here.
The final will be broadcast live on Radio 4 from the Edinburgh Fringe on Sunday at 6.15pm. It will be hosted by Mark Watson and feature a performance previous finalist, Tez Ilyas.
Published: 11 Aug 2017
What do you think?