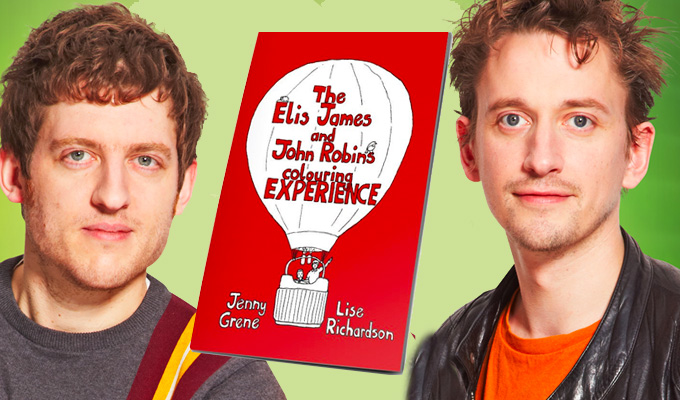 Grab your crayons!
Comedians Elis James and John Robins have become the subject of a new adult colouring-in book.
The Elis And John Colouring Experience is based on some of the running jokes from their Radio X show and podcast – and it is believed to be the first time such a book has been based on comedians.
As well as colouring in, readers can fill in speech balloons and answer such questions as: 'Sometimes when Elis is very stressed, he has to speak in a tight voice. What do you think Elis is saying in a tight voice here?' And 'Oh dear, John has dropped his bucket of regrets and they have spilled out… why don't you try and draw some of John's regrets'
The title has been created by illustrators and comedy fans Jenny Grene and Lise Richardson, who have also put together a 28-page zine about this year's Machynlleth Comedy Festival
The Elis And John Colouring Experience is available from their merchandise site, priced £8, with £1.50 of the cover price going to mental health charity MIND.
Published: 7 Aug 2017
What do you think?