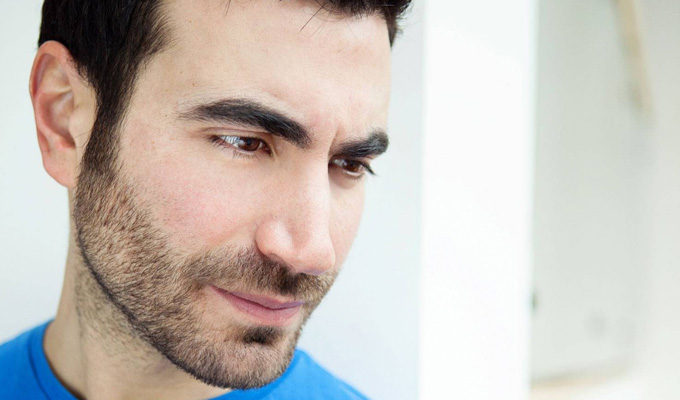 Sarah Solemani and Brett Goldstein star in BBC Two pilot
Sarah Solemani and Brett Goldstein are to star in a new comedy pilot for BBC Two.
The Pact – about two teenage friends who hook up again 20 years on – is one of three try-out shows announced for the New On Two strand by BBC comedy chief Shane Allen tonight.
The others are a sketch series called Famalam, from a team of black writer-performers, and a comedy about estranged sisters, called The Other One.
Allen also confirmed three pilots for BBC One starring Tim Vine, Spencer Jones and Rob Beckett – as well as six new BBC Three projects.
In The Pact, Him and Her star Solemani plays Amy, who has failed to grow up: living in a flat share, working behind a bar and single. While Goldstein plays Andy, divorced with a four-year-old son, but in a new relationship with a woman named Kelly.
When they were 15 the friends made a pact that if they were both still single aged 35, they'll marry each other. Andy, who was secretly in love with Amy, desperately hoped that's how things will play out, while Amy was convinced that it would never happen.
The comedy, written by James Britton and Rick Laxton, explores how those feelings have changed under the new circumstances.
Sketch show Famalam promises to 'shine a comedic light on everything - from alien encounters in the outer reaches of the galaxy to what happens when a man is left on his own in a house for ten minutes holding only a phone and a remote. '
Horrible Histories star Samson Kayo, who is part of the cast, says: 'Famalam has got its own style and energy - it's really fresh. I hope the viewers enjoy watching as much as we enjoyed making it. It's funny.'
The other stars are Vivienne Acheampong, Gbemisola Ikumelo, Roxanne Sternberg, John Macmillan and former Vine star Tom Moutchi.
The Other One, written by comic Holly Walsh, is about two sisters, both called Catherine Walcott, who had no idea the other existed until their father drops dead.
The pilot stars Siobhan Finneran, Rebecca Front, Ellie White, Lauren Socha and Amit Shah.
Holly Walsh said of the cast: 'Despite filming nights in the pissing rain for most of the shoot, their exceptional talent, funniness and willingness to stand on a remote hillside in a kaftan, made this project an absolute joy.
Published: 26 Jul 2017
What do you think?