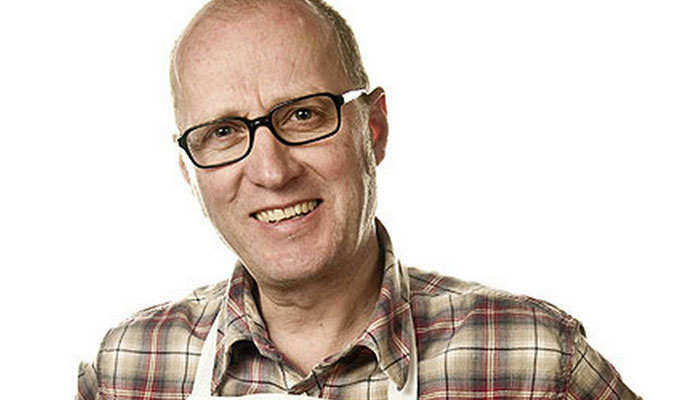 Vyvyan does Shakespeare
Adrian Edmondson is to fulfil his childhood dream and make his debut with the Royal Shakespeare Company.
The Young Ones star is to play Malvolio, the puritanical antagonist, in a new production of Twelfth Night.
He will appear alongside Mr Selfridge star Kara Tointon as Olivia and established stage actors Dinita Gohi as Viola and Esh Alladi as Sebastian.
The play is being directed by Christopher Luscombe, who said: 'The great challenge of Twelfth Night is to reconcile its melancholy and joyful elements. I'm delighted to say that we've found an exceptional cast who, I believe, can do full justice to the play's dazzling emotional range. I can't wait to start work with them.'
In an interview earlier this year, Edmondson said: 'When I was at school, I was Hamlet and I thought I'd be in the Royal Shakespeare Company, but then I got to uni and all the people who thought like that seemed very po-faced and pretentious; so Rik [Mayall] and I started doing pisstakes of everyone.'
He did tour Shakespeare in America for a few months after graduation but soon returned to the UK to do dead-end jobs while he worked on his comedy act.
Edmondson, who played Vyvyan in the Young Ones and Eddie Hitler in Bottom, is increasingly returning to acting, and last year starred in Bits Of Me Are Falling Apart at the Soho Theatre (review).
Twelfth Night will run at the Royal Shakespeare Theatre in Stratford-upon-Avon from November 2 to February 24
Published: 30 Jun 2017
What do you think?