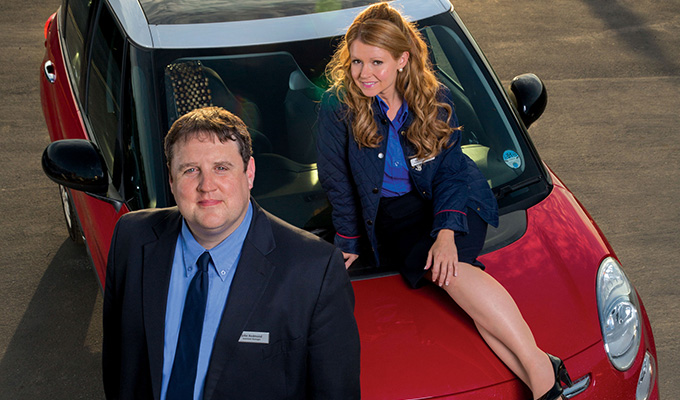 Peter Kay: There will be no more Car Share
There will be no more episodes of Car Share, star Peter Kay has said,
The second run of four episodes ends tonight, but its star told BBC Radio Manchester: 'There's not going to be a series three. You've got to get out while the going's good.
And he insisted there would be 'no Christmas special, no.'
The comedy has been a huge hit for BBC One, with the opening episode last month winning 5.68million viewers – 27 per cent of the available audience – despite having previously been available on iPlayer.
And last week's episode, in which Kay stars alongside his pal Sian Gibson, remained strong at 5.1million.
In his interview with Radio Manchester's Becky Want, Kay added: 'I am absolutely delighted and overwhelmed by everybody's support and the fact that everyone's loved it so much has been wonderful for everyone who's made it, but you're better quitting while you're ahead.'
'There's only so much you can do in a car, and the last thing you want to do is ruin it because I think it's a lovely thing.
'A lot of series tend to go on for one series too many, especially with comedies, and I think people say, "Ooh, it's gone off, that."
However he did reveal that he might go back to his Channel 4 comedy Phoenix Nights.
'I would love to go back,' he said. 'I've got a lot of ideas about Phoenix Nights. In fact, there's a whole series three been written for about 15 years but so many things get in the way in life, like touring and being a father.'
Here is some of the interview:
A 3rd series of #carshare ??? Straight from the horses mouth... pic.twitter.com/epmrm5ailA

— Michelle Daniel (@mancnewsed) May 2, 2017
Published: 2 May 2017
What do you think?