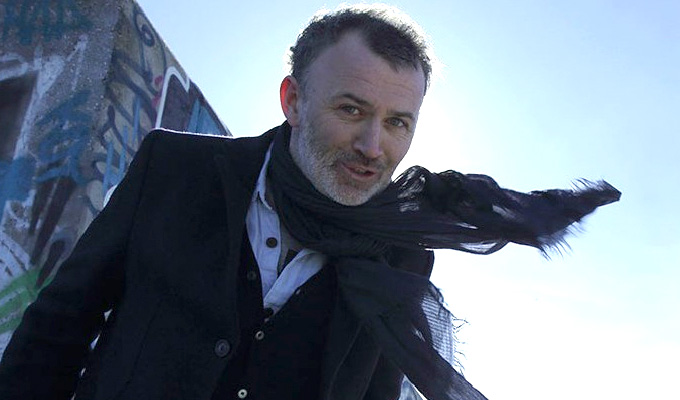 BBC apologises for Tommy Tiernan gag
The BBC has apologised for a joke Tommy Tiernan made about Democratic Unionist Party leader Arlene Foster.
Tiernan used a pejorative term for Catholics when he quipped that he could see the politician 'working single handedly on a tiny little farm in south Fermanagh driving cattle up some country lane'.
He then mimicked what she might sound like, shouting: 'Go on you pups, you Fenian bastards ye, go up you Fenian…'
Then in his own voice, said: 'Friesian, Arlene. They are called Friesian.'
'I'll call them what I want,' he joked in Foster's voice
Immediately after the conversation on Radio Foyle, host Mark Patterson apologised for any offence caused and adding: 'If anyone was offended by that I do humbly apologise but Tommy is I suppose that kind of talent in terms of what he does and the people who pay to see him do it.'
DUP MP Gregory Campbell accused the comedian of using 'deliberately provocative' language 'to try to engender some sort of outrage'.
The BBC also apologised and dropped the segment from its iPlayer service.
A spokesman told the Belfast Newsletter: 'The language used by our guest was clearly inappropriate. We unreservedly apologise for its use and any offence caused. This section of the programme has been removed for our catch up services.'
Published: 26 Apr 2017
What do you think?