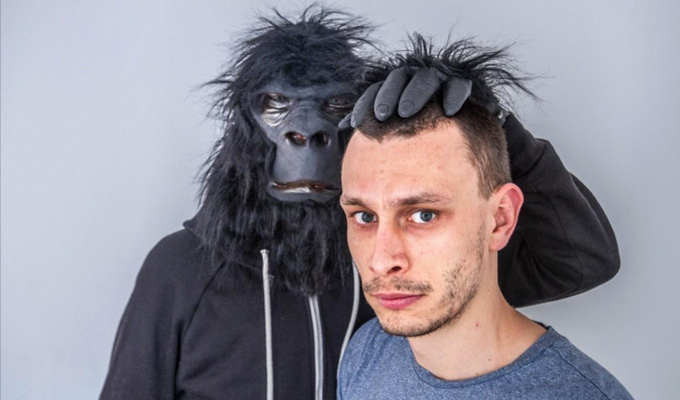 Richard Gadd is up for the Barry
Richard Gadd has been nominated for the biggest award in Australian live comedy.
The Scottish comic, who won the Edinburgh Comedy Award last year, has been shortlisted for the Barry Award at the Melbourne International Comedy Festival.
Also in the running are Australian acts Hannah Gadsby, whose show tackled homophobia and mental health issues, Damien Power, Tom Walker, Anne Edmonds and Sammy J.
Gadd's nomination is for the same show which scooped him the title at the Fringe – Monkey See Monkey Do – which revolves around him questioning his masculinity after he was the victim of an assault. He performs most of the show running on a treadmill to an audio-visual presentation.
Also announced were the nominations for the Golden Gibbo, for the best independently produced local comedy show with strong artistic sensibilities. They are: A Visit with Nan in a Caravan, Clara Cupcakes – The Worst, Fran Middleton – Ceiling Fran, Game Boys – Clash Battle Warlords Age of Royal Candy Robots Royal Strike Kingdom Mobile Legends Saga, Michelle Brasier and Laura Frew – Double Denim and Rama Nicholas – The Lucky Ones.
The winners will be announced next Saturday night local time (afternoon in the UK), along with the best newcomer, which is always an Australian or New Zealand act, and the winner of various other awards.
The Barry Award is for the most outstanding show at the three-and-a-half week festival and is named in honour of Barry Humphries.
Published: 15 Apr 2017
Recent News
What do you think?