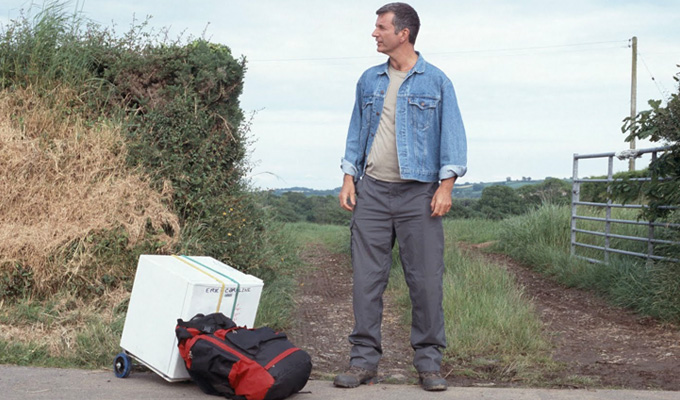 Going back around Ireland with a fridge
Tony Hawks is taking his fridge back to Ireland.
The comedian pioneered the 'documentary comedy' format when he hitchhiked around the nation, white goods in tow, to win a £100 bet.
The book of his exploits, Round Ireland With A Fridge, sold more than 500,000 copies and was even made into a film:
Now, 20 years on, he is going back on the road to track down the people who helped him with his original quest.
He said that during the original escapade 'I experienced extraordinary kindness, hospitality, and much generosity of spirit… It informed how I lived my life henceforth.
'But I've never said thank you. The time has come to change that. I'm going to dig out the notebooks I filled when I hitched around Ireland before and make a list of all the people who helped me. Then I'm going to track each one down and come up with a unique way of thanking them.
'Naturally, I'll take the fridge with me. It's my lucky charm – it's what gave me the "faith". I'll retrieve it from the shed, complete with the faded signatures from well-wishers of almost a generation before.'
The comedian has turned to crowdfunding to finance the new book, Once More Unto The Fridge, through Unbound – and is already more than halfway towards his £13,000 target to get it published.
And for the first time ever, he has vowed to turn on the fridge – something he never thought to do during the original challenge – after he completes his new travels.
• Use the code Chortle17 to get a £5 discount on the hardback at Unbound.
Here Hawks explains the new book:
Published: 4 Apr 2017
What do you think?