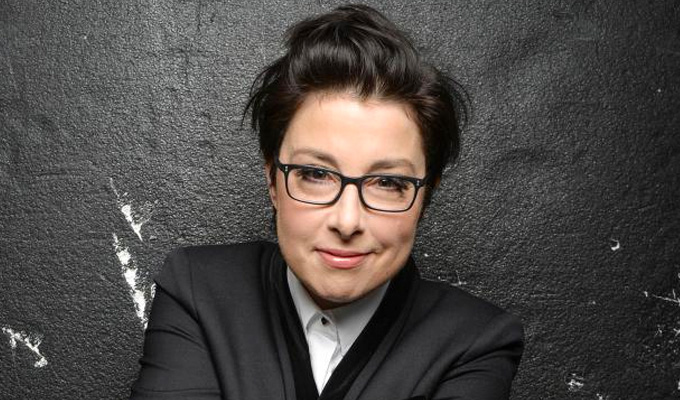 Sue Perkins to host the Baftas
Sue Perkins is to host this year's Bafta TV Awards, replacing Graham Norton, who has done the job for the past nine years. The ceremony will be screened on BBC One and take place on Sunday May 14 at London's Royal Festival Hall. Nominees are announced on April 11.
PAUL CHOWDHRY has announced a new 74-night tour, Live Innit, for this autumn including a gig at Wembley Arena on November 22. Dates.
MINDHORN, the new comedy film starring Julian Barratt as a former TV detective, has been snapped up by Netflix. The streaming giant will make it available everywhere BUT the UK on May 12, the week after it opens in British cinemas.
THE REMAKE of classic Ealing comedy Whisky Galore!, starring Eddie Izzard and Gregor Fisher, is to be released on May 5. The premiered at the Edinburgh International Film Festival last year.
COMEDIAN Desiree Burch is joining New York jazz musicians and tap dancers in a new theatrical celebration of Fats Waller's life and music. This Joint is Jumpin', which aims to recreate a 1920s Harlem rent party, has its world premiere at The Other Palace Studio in London from April 4 to 15.
Published: 30 Mar 2017
Recent News
What do you think?