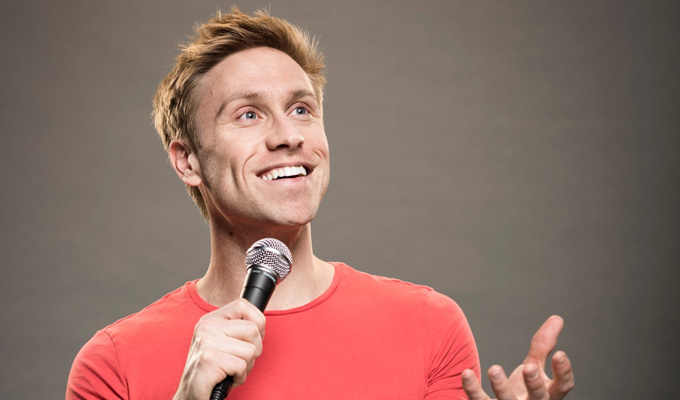 China vets Russell Howard's stand-up
Chinese officials are vetting Russell Howard's stand-up routine before he performs in Shanghai.
Last week, the comic announced that he was playing the Mercedes-Benz Arena on May 25 as part of his forthcoming Round The World tour. And two nights later he will be in Hong Kong.
But speaking on BBC Breakfast today, Howard revealed that he had to submit his material to the Beijing authorities in advance.
'We had to film the set that I'm going to do in China so the government can check it,' he said.
'But it was a gig in Swindon, so there are going to be people in China saying, "There's a lot about Swindon..." I think it's odd that all these Chinese officials are going to go, "What's a roundabout, and why is it magic?"'
Asked about his popularity in China – a nation with a population of 1.36 billion – he said: 'I think I can sell 200 tickets.'
The Mercedes-Benz Arena has a capacity of 18,000, but also contains an 800-capacity smaller venue.
It is rare for a Western comedian to play China, although Louis CK did a gig in Beijing in 2012.
The Chinese government is sensitive to political criticism and also clamps down on anything that it considers immoral. Artists from Guns N' Roses, Kylie Minogue, and Oasis – who were banned after Noel Gallagher spoke up for Tibetan independence – have been censored by the regime.
Howard was on BBC Breakfast to help launch this year's Comic Relief fundraising efforts.
Published: 31 Jan 2017
What do you think?