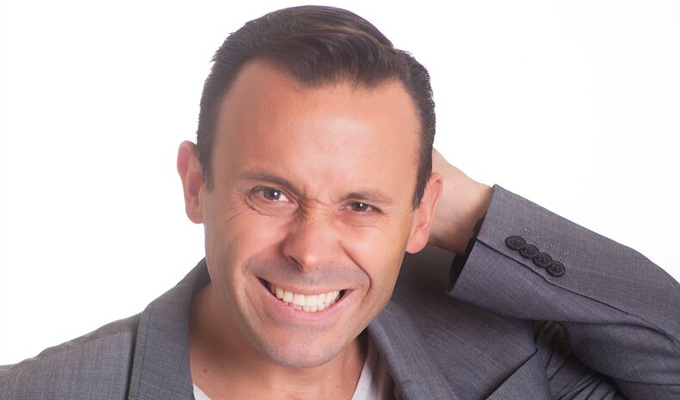 Geoff Norcott to appear on Question Time
Tory comedian Geoff Norcott is to appear on Question Time tomorrow.
He said he's 'sort of excited but mainly terrified' to be making his debut on the flagship BBC One discussion programme, joking: 'Hope there is valium in the green room.'
The stand-up will be sharing the platform with Conservative MP James Cleverly, Shadow Home Secretary Diane Abbott; the SNP's leader in Westminster Angus Robertson, and Mirror Online journalist Susie Boniface.
Norcott describes himself as Britain's only openly Conservative-voting comedian, and his last Edinburgh Fringe show focussed on how he came to forge those opinions, having started his voting life as a Labour supporter from a working-class background.
He previously said: 'Comedians were very decent with me' when he 'came out' as a Tory, even though some were disappointed.
But he said he frequently faced assumptions the left have 'a monopoly on virtue and compassion', adding: 'When I appeared on the Today show talking about doing comedy as a right-winger, several interactions presumed that that all my jokes must involve "punching down"' – which he points out he doesn't do.
Tomorrow's Question Time, chaired by David Dimbleby, comes from London and airs at 10.45pm.
Published: 25 Jan 2017
What do you think?