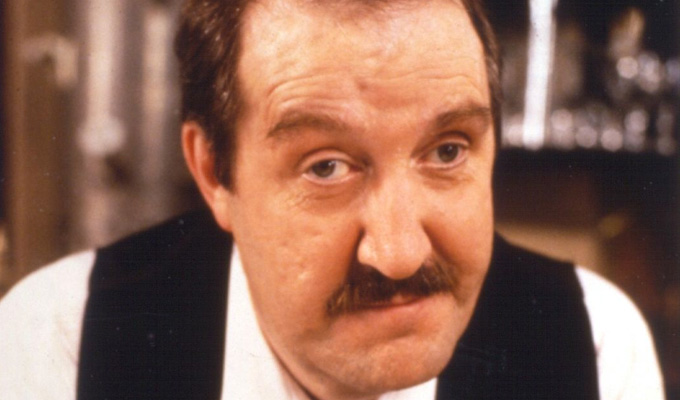 Au revoir, Rene
Gorden Kaye, the actor who will be forever known as Allo Allo's hapless cafe owner Rene Artois has died at the age of 75.
He appeared in all 84 episodes of David Croft and Jeremy Lloyd's sitcom, which ran on  BBC One from 1982 to 1992, as well as in a subsequent stage version.
His other credits include a small part in Terry Gilliam's film Brazil as a desk clerk, Dr Grant in a television adaptation of Mansfield Park and Lymoges, Duke of Austria in the 1984 BBC production of Shakespeare's King John.
He died at a care home this morning, his agent said.
His Allo Allo co-star Vicki Michelle said: 'So sad to hear news of Gorden Kaye. A brilliantly talented actor consummate professional, loved the world over. There'll never be another Rene.'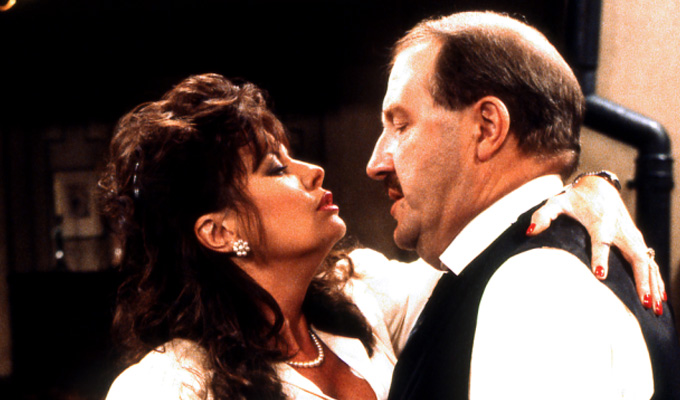 Among others paying tribute were comedian Toby Hadoke, who said: 'RIP Rene, gone to the great cafe in the sky. Gorden Kaye was brilliant: thanks for all the laughs.'
Author Louis Barfe added: 'When you think of all the joy Gorden Kaye generated in his career. That's a life well spent.'
Kaye was born in Huddersfield in 1941 and in his 1989 memoirs, Rene & Me: A Sort of Autobiography, he describes being a shy, gay, overweight, youth.
He worked in hospital radio in Huddersfield – interviewing The Beatles in 1965 – and worked in factories around Yorkshire before turning to showbusiness, becoming a member of the Bolton Octagon Theatre company. The unusual spelling his first name was the result of a spelling mistake by actors' union Equity, which stuck.
He first came to prominence playing Elsie Tanner's nephew Bernard Butler in Coronation Street in 1969 and later made an impression on David Croft following guest roles in his sitcoms It Ain't Half Hot Mum, Mollie Sugden vehicle Come Back Mrs Noah and Are You Being Served?
He appeared in the 1978 comedy short The Waterloo Bridge Handicap starring Leonard Rossiter, and featured as Dimes in the 1979 feature film Porridge alongside Ronnie Barker.
Croft offered him the lead role in a series he had written called Oh, Happy Band! but Kaye was unavailable and the part went to Harry Worth, but the sitcom lasted just one series.
In 1982, David Croft sent Kaye the script for the pilot episode of Allo Allo! inviting him to play the central character of René Artois, the cafe owner reluctantly caught up with the French resistance during the second world war. He initially thought it was a drag part - Renée.
Kaye suffered serious head injuries in a car accident during January 1990, which left him with a scar on his forehead from a piece of wooden advertising hoarding that smashed through the car windscreen. 
It caused him to miss the Australian leg of the Allo Allo tour, but he made a surprisingly speedy recovery and returned to the TV series the following year without missing an episode.
He retired from acting in 2009, following a tour of a comedy reweire of Macbeth, where he appeared alongside Allo Allo co-star Sue Hodge.
Here he is in Allo Allo:
And here's a 1985 appearance on Wogan
Published: 23 Jan 2017
What do you think?